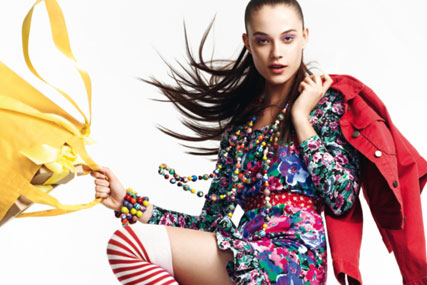 The ecommerce giant's net income rose $730m (£468m) in the quarter ending 30 June, up 1% from the previous year.
Its sales and marketing costs were higher for the quarter, at $717m (£459m), compared to $608m (£390m) the previous year.
EBay's PayPal business helped boost overall revenues, growing 26% year on year to $1.36bn (£872m). Ebay claimed this growth was due to increased penetration of PayPal across eBay sites.
EBay did not break out revenues for each region it operates in. However, international revenues were $1.79bn (£1.1bn), up 8% year on year.
Paypal had 113.2 million active registered accounts for the quarter, up 3% from last year.
Ebay said it expected the volume of Ebay and Paypal transactions to reach $10bn (£6.4bn) by 2012.
John Donahoe, president and chief executive of eBay, dialled up the strong growth of its Marketplace, which had its best performance in years. He also said mobile "continues to be a game changer" and the company now expected Bay and PayPal mobile transactions to total $10bn in volume this year, which is double last year.
Donahoe said: "Retail is at an inflection point, and we are helping to reshape how people around the world shop and pay."
EBay recently appointed former Sainsbury's marketer Amanda Metcalfe as its first marketing director for the UK and Ireland.
Follow @shearmans