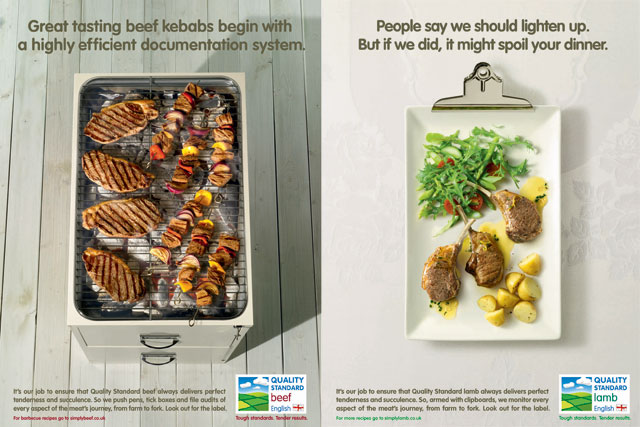 The Agriculture and Horticulture Development Board, which oversees EBLEX, has invited its roster agencies to tender for the business via a notice on the Official Journal of the European Union.
TBWA\London currently handles the EBLEX business, having won the account in a pitch against DDB UK in February 2009.
AHDB roster agencies including Archibald Ingall Stretton, Beattie McGuinness Bungay, DDB UK, JWT London and The Red Brick Road will be eligible to compete for the account. The body created the roster in 2010, with TBWA\London retaining its position.
TBWA\London's work for EBLEX has focused on print and digital activity. The agency's first print campaign highlighted quality standards and it has also created an iPhone app that encouraged users to cook a virtual steak.
EBLEX has also invested in TV sponsorship through a deal last year with UKTV to support the food programme Matt And Allegra's Big Farm.
The body is still well-known for its "Beefy" and "Lamby" characters based on the cricketers Sir Ian Botham and Allan Lamb, introduced in 2005 in a TV campaign by Leo Burnett.
Last year, Beattie McGuinness Bungay was appointed from the AHDB roster to handle the separate British Pig Executive brief.