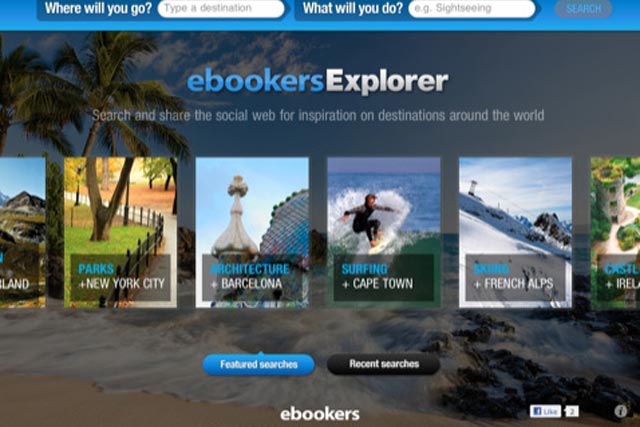 The free app, created by digital agency Fortune Cookie, aggregates content from the web for a user's chosen destination and displays it in a magazine format.
This includes images, blog posts, tweets and hotel information from ebookers, which users can share through the app.
Earlier this year, ebookers.com launched a mobile site, pulling together user reviews to help its users choose their next holiday destination.
Last month, ebookers.com rolled out a new TV ad campaign, created by Watermill, to support its brand refresh, which is part of its "Book easier, travel happier" initiative.