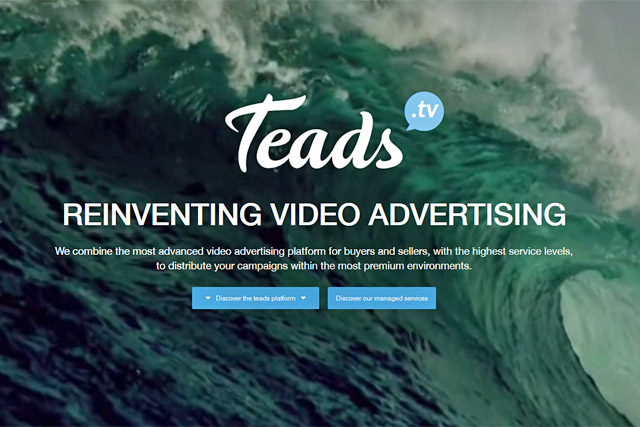 Video advertising technology company Ebuzzing teamed up with Teads in March. Teads is a video advertising supply side platform (SSP) that allows publishers to sell their advertising inventory by auction.
Teads works with publishers around the world including Slate, Newsweek, Le Figaro, Corriere della Sera, The Moscow Times, China Daily, Times of India and Nikkei.
The rebrand is intended to mark a new phase of growth for the business, which currently employs more than 300 people across 25 offices worldwide and is expected to have revenues of US $100 million (£62 million) in 2014, up more than 50 per cent from 2013.
Meanwhile, Christophe Parcot, the former Yahoo Europe director, is joining the company as its chief operating officer. Parcot joined Yahoo in 2006 and has served in a variety of senior commercial roles.
Pierre Chappaz, the executive chairman of Teads, said: "Today, we launch the next chapter of our phenomenal growth story. We're on a mission to reinvent online video advertising.
"Our outstream technology is a game changer, allowing premium publishers, who place our ad formats inside their existing editorial content, to offer brand new and massive premium video advertising inventory, which simply did not exist at all before.
"At Teads, we are committed to building the global leader for premium video advertising technology."
Teads offers outstream video advertising formats, which enable video content to be placed, for example, between two paragraphs of text in an article, between images in a slideshow, or in a mobile newsfeed rather than simply in a video stream.
The company's flagship product is called inRead and the formats are intended to be non-intrusive and only play when the user engages with them.