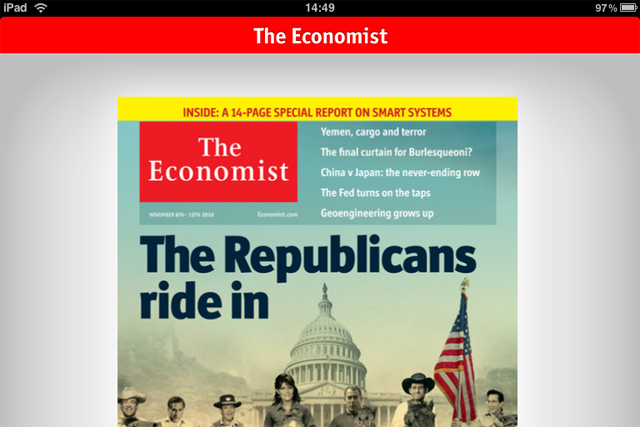 The Economist app first appeared in the chart last week and judging by this week's performance is continuing to enjoy take-up for its limited free content offering. The app allows users to buy a digital copy of the weekly magazine for £3.49.
Amazon Mobile has shot up eight places to number three, possibly due to people focussing on their Christmas shopping.
The recent cold conditions have propelled the free Met Office Weather tool back into the chart at number four.
The Ashes, being played out the other side of the world, have helped Sky to lodge another app in the top 15 in the form of Sky Sports Live Cricket.
The chart is powered by analytics app PositionApp developed by Ustwo, with non-commercial branded apps removed.