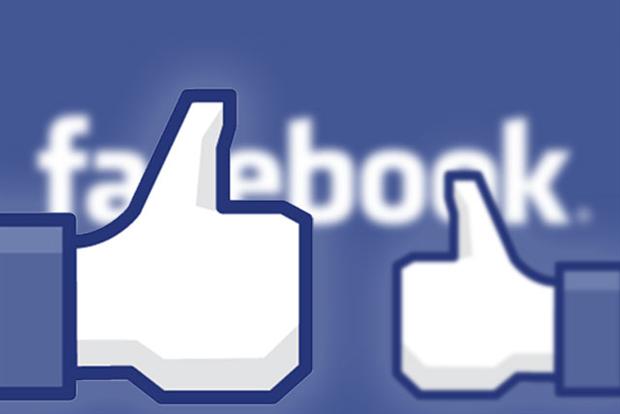 Facebook has claimed it had a $227 billion effect on the global economy last year and was responsible for 4.5 million jobs, in a bid to prove its value beyond its own annual revenue and employee headcount.
The company has been touting its "economic impact" via a report put together by Deloitte, which examines three areas impacted by the fact its platform exists.
Those include third-party marketing activity, apps and acting as a "catalyst for connectivity." The term refers to Facebook acting as a motivator for users buying mobile phones and connectivity services, such as data.
According to Facebook, marketing makes up the bulk of that figure at $148 billion, while apps generated $29 billion and "connectivity" generated $50 billion.
But Dr Jonathan Cave, an economist at the University of Warwick who specializes in the impact of new technologies, has questioned the report and its methodology.
What's the value of a like?
He pointed out that while economic activity may be taking place on Facebook, that's "a long way" from proving that that extra revenue would not have been generated if the social network didn't exist.
He said: "It's clear that having interfaces or platforms that facilitate communications makes it easier to identify and make transactions, but the fact that Facebook is dominant in part of this space may not owe anything to any virtue of Facebook."
While Facebook could help spread buzz around certain goods or services, Cave said it was "not obvious" that the company was uniquely responsible.
Cave criticized the report's attempt to attach a financial value to a 'like', describing the action as an "entirely subjective thing". He added that using the 'like' as a metric didn't compare to other more robust mechanisms, such as the second-price auction method used by Google AdWords.
Creating a monopoly
He also questioned the meaning of 'economic impact' in the context of Facebook's report.
He said: "As an economist, I have to say, economic impact is a meaningless term. You could regard economic impact as being an increase in economic welfare, the excess of what people will pay versus the cost of giving it to them."
Economic impact could also mean the way people, such as app developers, could profit from firms, such as Facebook. But in this respect, Cave pointed out, Facebook isn't actually enabling economic impact because it offers marketers and developers such a "narrow channel" to their audience and charges money for doing so.
He said: "Even if many people sell [through a platform], if I can sit in the middle and charge them a high price for access, it's indistinguishable from a situation where I own them all, because I control their costs.
"It may be there's an economic impact that's not entirely benign."
Matthew Knight, head of innovation at Carat, noted that Facebook wasn't built in isolation and is founded on other technologies that could make similar claims to value.
He said: "The digital economy is in fact a mesh, a network built upon networks, each part relying upon another part to functional, in a delicate ecosystem.
"Facebook leans on the open source movement to use the tools and infrastructure of the web and internet, and lean on the telco networks through which mobile users connect to Facebook, and so on."
This article first appeared on marketingmagazine.co.uk.