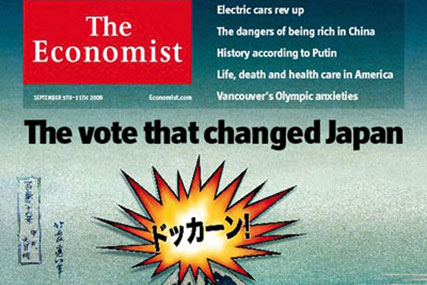 Economist.com currently offers its readers free access to news content on the site, including the news copy from its £4 cover price weekly magazine.
However, editorial copy more than a year old is charged for.
Yvonne Ossman, publisher of The Economist in the UK, revealed to Media Week that the brand would move to a paid-for content model, following the completion of a review.
The move is being driven through by Ben Edwards, publisher of Ecomomist.com, and the brand is understood to be looking at a number of payment options, including an iTunes-style micropayment model.
Commenting on the News Corp decision, Ossman said: "Murdoch's move is welcome, although I am not sure others will follow suit. Newspapers are losing out to free content online and people will pay for analysis and debate."
The move to the paid-for model, expected to be introduced within the next six months, marks something of a reversal for the brand, which, in 2007, moved to a predominantly free model.
It had previously provided a mix of paid-for and free content, before deciding to make its content free on its homepage in September 2006.
The Economist.com is not audited by ABCe, but the UK circulation of the print edition of the magazine has registered 56 consecutive gains in circulation, suggesting that payment for content across the site has had minimal impact on sales of the title.
Rupert Murdoch's recent announcement that News Corporation's news sites would move to a paid-for model for its news sites was widely seen as a clarion call to other newspaper groups to follow suit.