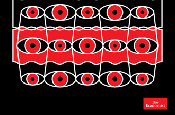 Weeks will not be directly replaced and his role will be absorbed by The Economist's publisher, Yvonne Ossman.

The redundancies were announced in an e-mail to staff by the group's managing director, Nigel Ludlow, yesterday.

The Economist is also understood to be creating a new strategic sales division to handle the selling of integrated packages across the group's entire portfolio, which includes the news magazine, the Intelligence Unit, which provides industry analysis, and the Conferences unit, which offers international forums for businesses.

The new division will be led by Alan Dunachie, director of operations, who takes on the position in addition to his current role.

The redundancies follow the departure of Jacqui Kean, The Economist's global brand director, and the marketing and strategy director, Matthew Batstone, as part of a restructure in August last year by the group's chief executive, Andrew Rashbass.

The circulation of The Economist has fared well despite the economic downturn.

The magazine saw its 54th consecutive ABC rise in August last year, with circulation up 5.6 per cent on the previous year to 182,539.