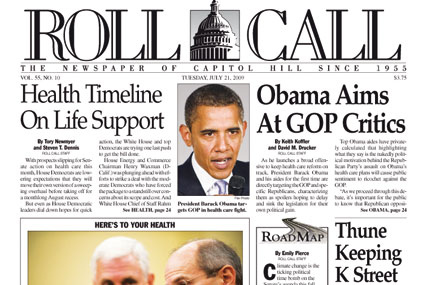 The Economist will merge Congressional Quarterly, which produces a number of publications reporting primarily on US politics, with its other Washington publishing title, Roll Call.

Congressional Quarterly is owned by the Times Publishing Company, which also owns Florida publication The St Petersburg Times.

The publisher was put up for sale in January by The Poynter Institute, the non-profit education enterprise that owns the Times Publishing Group.

The Economist Group, whose flagship publication is the Economist magazine, earns the bulk of its revenues from outside ad-funded services, like data services.

Andrew Rashbass, chief executive of The Economist Group, said: "Adding CQ to our portfolio means we will be able to offer comprehensive information and analysis to customers."

Congressional Quarterly's titles include CQ Weekly, CQ Today, CQ Politics, CQ Moneyline and CQ Homeland Security.

No financial details of the deal were disclosed.