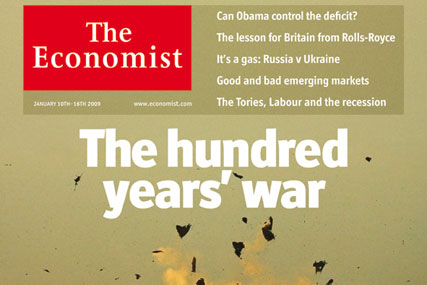 Up to 13 jobs are expected to go across the group's conferences, Economist Intelligence Unit and commercial services, as the company looks to provide more integrated sales solutions from a single function.

A group spokesman confirmed several people are now in consultation and that an internal announcement was made yesterday.

Nigel Ludlow, UK managing director of The Economist Group, added: "To respond to the growing interest among clients in marketing programmes that run across more than one part of our portfolio, we are establishing a strategic sales function that will create and sell these integrated packages.

"Although this area represents an opportunity for growth, the overall market conditions for advertising are tough and, unfortunately, we are planning to make a number of roles based in the UK redundant. We are in consultation with the individuals affected."

The Economist Group started a review of its UK commercial strategy when Andrew Rashbass became chief executive last July.

Since then, individual business operations have been restructured around four regional divisions, as opposed to a series of global units.

According to the last ABC figures, circulation for The Economist grew just under 6% in the UK last year to 182,539. There are plans to build on this in 2009 with Ludlow admitting a new marketing campaign is planned for later in the year.