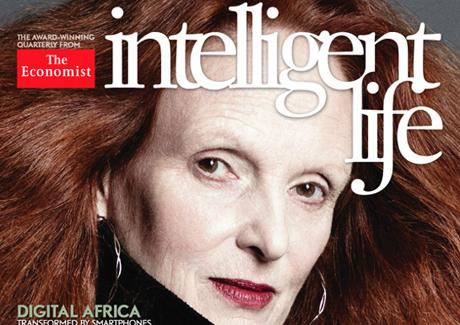 Intelligent Life, dubbed as "the Economist in evening dress" by its publisher, will be bound into the usual Economist magazine and will be free to readers.
In Asia, the insert will spread across 32 pages consisting of an editorial selection conveying the breadth and depth of arts, entertainment and lifestyle news with specific interest to readers in Asia. There will be 20,000-25,000 copies printed for each market.
The printed magazine, first published in 2007, is a departure from the political and economic news content of its parent title, with editorial on food, wine, books, music, fashion, museums, travel and philosophy.
The lifestyle cover stories in previous issues of Intelligent Life have included in-depth interviews with musicians Bob Dylan and Pete Townsend, as well as insight into Grace Coddington, the creative director known as the "Godmother of style".
The Asia publication is still finalising its October editorial line up.
Intelligent Life has been available on the newsstand in Britain, Europe and Canada since 2007. It was launched in the United States in 2010 exclusively as an iPad app.
Robert Fergusson, sales director of the Economist Group, said: "It shows that The Economist is moving to local markets, and high-end readers are always difficult to reach, hence advertisers can reach out to our current readers with this 32-page extra content."
Within six to nine months, the group plans to take a more informed decision on whether to publish Intelligent Life as an independent title in the Asian market.
This article first appeared on Campaign Asia.