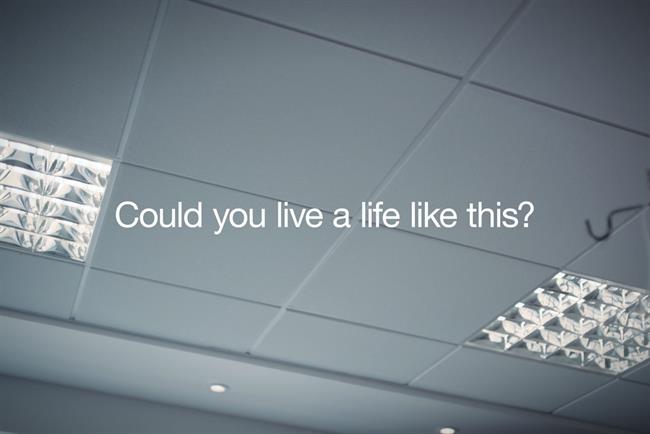 The campaign, created by Abbott Mead Vickers BBDO, ran for three days this week but has now ended. For the first two days pedestrians in London saw digital billboards displaying the ceiling of a hospital room on a continuous loop, recreating the view a patient could have if indefinitely lying in a hospital bed. The copy read: "could you live a life like this?"
Alex Grieve, the joint executive creative director at AMV, said: "This is a complex and emotional subject. We wanted an idea that would provoke a response and make people consider their own position on this issue. The work is powerful in its simplicity by portraying the sense of claustrophobia and helplessness those in their final days often feel."
But this afternoon MPs rejected the Assisted Dying Bill in a free vote in the House of Commons. The Bill failed with 330 MPs against the plans to allow some terminally ill adults to end their lives with medical supervision, and only 118 in favour.
The Economist picked up on the campaign as part of its historic championing of liberal values, economic as well as social, which it identifies as an important part of its brand since being founded 1843.
In September 1994 the magazine argued in support of an individual's right to die with dignity, with a cover story called "the right to die".
Helen Joyce, the international editor of The Economist, said: "During the months that I worked on the doctor-assisted dying cover story, I talked to people with life-limiting conditions, and heard others' stories of their loved ones' deaths. Many described feelings of great fear and helplessness.
"It's clear that there is widespread support for the individual's right to take control over the manner and timing of their deaths."
Last month the Economist created an ad to highlight its editorial independence following its sale by Pearson, who owned a 50 per cent stake in The Economist Group, to Exor and The Economist Group itself.
As well as The Economist, the 172-year-old global business and current affairs magazine, The Economist Group owns The Economist Intelligence Unit, CQ Roll Call and TVC, the PR and digital marketing agency.

This article was first published on www.campaignlive.co.uk