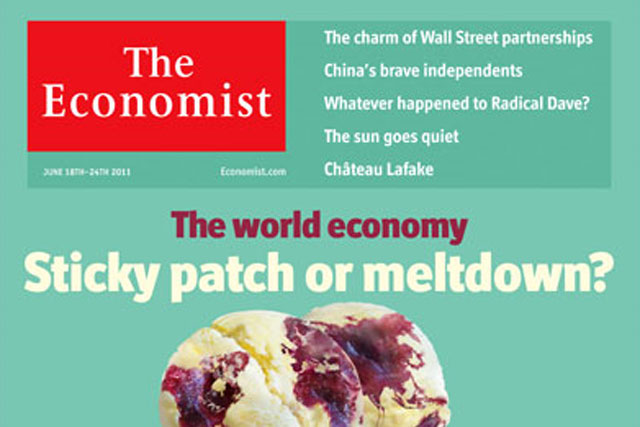 The Economist Group, which publishes the weekly current affairs and business title, today (21 June) revealed details of its financial performance in the year to the end of March in its annual report.
Pre-tax profits jumped 19.9% to £59.9m in the period. Operating profit upped 10% to £63m.
Revenues increased 9% to £347m, helped by increased advertising revenues which grew by 15% in the period.
The private company, 50% owned by the Financial Times Group, said it had benefited from a "strong rebound" in advertising over the course of the year.
Digital advertising grew 23%, as the group looked to grow its digital offshoot brands.
The group said it had also benefited from the uptake of its iPad and iPhone applications, which to date have been downloaded more than two million times from the Apple App Store.
The Economist has been a stand-out performer in the UK consumer magazine market of late. In the last six months of 2010, it reported a circulation rise of 11% year on year to pass 200,000 for the first time when the Audit Bureau of Circulations revealed figures in February.
The Economist Group also publishes Intelligent Life, the quarterly arts and lifestyle magazine.
In addition to the positive sales figures, the company said costs increased by 8% overall to £97m in the period.
The majority of the Economist Group's business was undertaken in the US and generated revenues of £159.9m and operating profits of £25.4m.
The company's UK business reported revenues £52.6m, with operating profit of £14.3m.