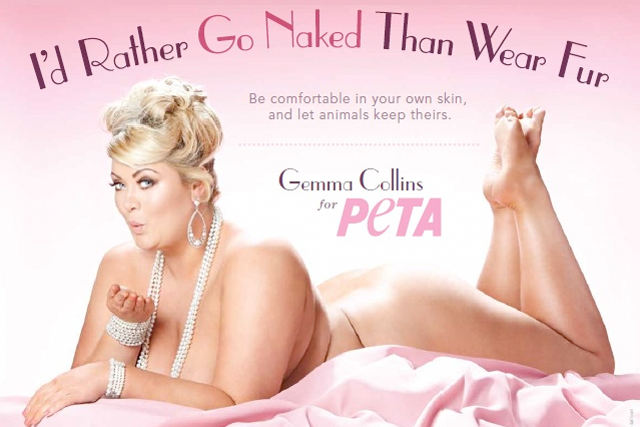 The ads for the International Fur Federation (IFF) campaign include the lines "the simple fact is: the global fur trade is valued at more than $40bn" and goes on to claim "even during the economic slowdown the fur industry has performed strongly".
The Economist declined to comment on the campaign or the fact that it was carrying the ads.
A Peta spokeswoman hit back at The Economist's refusal to comment on the reasons it had taken booking for the campaign: "Publications that promote this bloody business are complicit in the suffering of rabbits, foxes and even cats and dogs who are skinned, often alive, for nothing more than someone's archaic and ignorant idea of what is acceptable to wear.
"Desperate gifts of fur and junkets to designers, along with other promotions the IFF may conjure up, cannot disguise the fact that its nasty little trade is built on the misery and slaughter of millions of sentient animals.
"The inescapable fact is that animals suffer greatly on fur farms."
According to a report into the industry commissioned by IFF and conducted through PricewaterhouseCoopers (PwC), the global fur trade has sales of $35.8 billion. Farming is valued at $7.8 billion and employment in the sector at over one million.
The international fur industry has faced a barrage of criticism from animal rights organisations that point out the reported inhumane processes used to farm animal pelts fashion and other industries.
Peta itself launched the infamous "I'd rather go naked than wear fur" campaign with help from the band The Go Gos in 1991. The campaign has since had backing from fashion figures including supermodel Christy Turlington and has recently been updated in the UK by 'The Only Way Is Essex' star Gemma Collins.
Among the designers and celebrities who refuse to use or wear fur are Vivienne Westwood, Stella McCartney, Calvin Klein, Eva Mendes, Charlize Theron and Kate Winslet.
The IFF said the campaign would "demonstrate the business value of fur rather than just focusing on its increasing use in the fashion trade".
The organisation insisted that in countries such as Greece, Russia, China and Denmark fur is a leading contributor to the national economy and employs tens of thousands of people.
Mark Oaten, the chief executive of the IFF, said: "These figures, unveiled for the first time in this ad campaign, show that it's been a great couple of years for the sector.
"The ad itself is all about the power of copy to convey a business message and we're well aware of the benefits of print advertising. We're not showing off how good fur apparel looks, we're demonstrating the unquestionable value the trade brings to the global economy."