The Economist "Time to place an orderrrrrrrr?" by Proximity London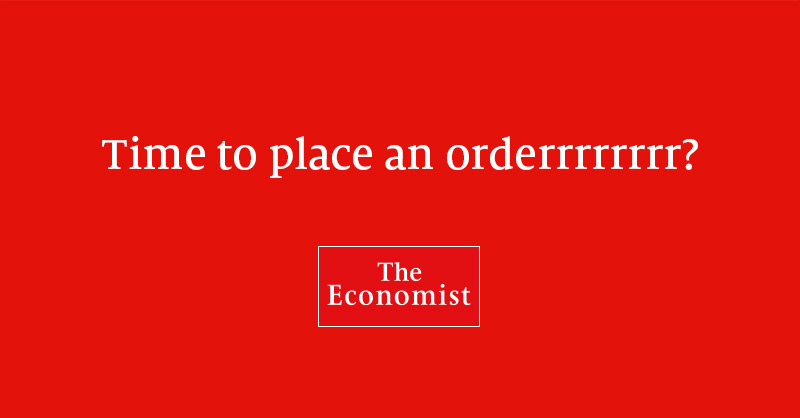 The Economist launches a playful plug to promote its analysis of Brexit.
The ad makes reference to House of Commons speaker John Bercow – who announced this week that he will be stepping down from his role on 31 October – while encouraging new readers to sign up to the newspaper.
Running across Facebook, Instagram and Twitter, the work was written by Jason Cascarina and art directed by John Treacy.