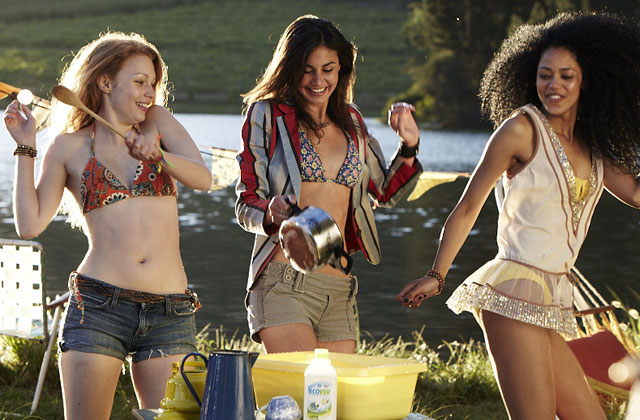 The 'Feel-Good Cleaning' campaign by Brave aims to communicate the brand's core sustainable credentials while appealing to new customers.
The campaign will highlight the plant and mineral-based ingredients in Ecover products.
The TV ad shows people dancing through their domestic tasks while using the full range of Ecover products, from laundry and household goods to washing up liquid.
The TV ad is accompanied by James Brown's 'I Feel Good'.
It is supported by press, digital, outdoor and social media activity. The campaign drives consumers to a dedicated Facebook page and Ecover's CRM programme.
The campaign represents a new approach for Ecover, which carries a "three pronged feel good cleaning message", which is embodied in the term "great clean, great green and great feel good".
The brand claims to create gentle but effective products, which are better for the environment and future generations, and that are kinder to the home, family and environment.
Clare Allman, Ecover marketing manager, said: "This campaign marks a real step-change in Ecover's marketing.
"We are enormously proud of our heritage as the first and genuine ecological cleaning range and needed to convey the ethos of our brand in a powerful way which went beyond the trite 'green' claims that we too often see associated with mainstream cleaning brands."
Read Marketing's sector insight on household cleaners here.
Follow Loulla-Mae Eleftheriou-Smith on Twitter @LoullaMae_ES