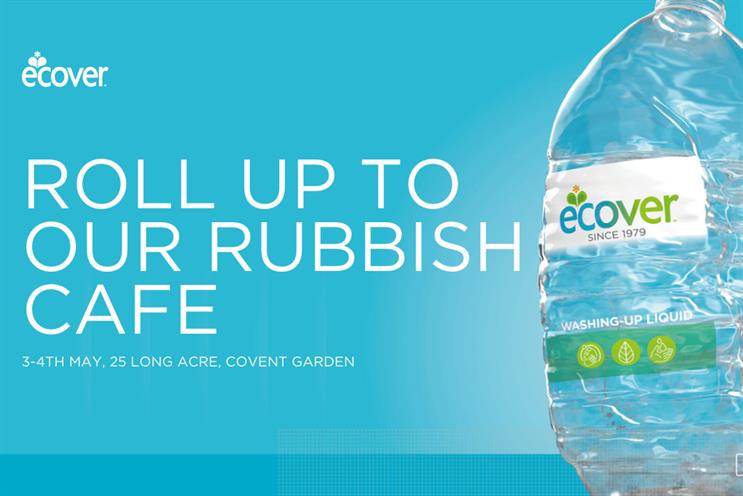 The brand is calling the activation "London's first rubbish café". The vegetarian and vegan menu will be created by eco-chef Tom Hunt, and the interiors will have upcycled items and will be inspired by eco-designer Max McMurdo.
The two-day experience is designed to inspire customers to "reduce, reuse and recycle plastic".
Ecover is using the pop-up to promote its new washing-up liquid range which is available in fully recycled and recyclable bottles, including free re-fills.
The "Rubbish café" is open on 3 and 4 May in Covent Garden. PR agency Red Consultancy has created the activation with VCCP.