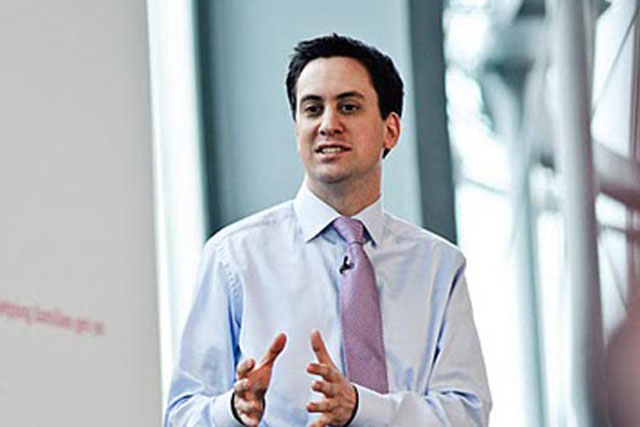 Google is reported to have paid only £10m in corporation tax in the UK between 2006 and 2011, despite revenues of £11.9bn.
The internet giant was brought to task by a House of Commons committee last week over its tax affairs, after it claimed it did not carry out advertising sales in the UK. This is despite generating more than £3bn a year in revenues.
Earlier this week, David Cameron met with Google chief executive Eric Schmidt, as he attended the Business Advisory Council's meeting in Downing Street, he but did not raise the issue of tax.
A No 10 spokesman said: "We don't talk about individuals' or individual companies' tax affairs."
Miliband, who is today speaking at the Google Big Tent event, said he was surprised the prime minister failed to raise the issue with Schmidt, "because the subject under discussion was the Government's declared intent to tackle corporate tax avoidance".
Miliband reminded Schmidt of Google's 2004 IPO prospectus, where it said, "Don't be evil. We will be stronger in the long term, we will be better served – as shareholders and in all other ways – by a company that does good things for the world, even if we forego some short-term gains".
He said he took two things from this. Firstly, that Google wanted to do the right thing because that was its culture; and, secondly, because it would be better for Google.
Miliband said: "Google shouldn't be going to extraordinary lengths to avoid paying its taxes. It has an obligation to do more than simply comply with the letter of the law.
"Google has done much to open up markets and opportunities for entrepreneurs. It has done some great things for the world. But it also has an obligation to wider society and to live up to its own founding principles."