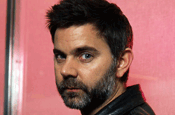 Morris has agreed to a new set of contractual terms, which will see him work for the agency in a consultancy capacity.

In the new role, he will work for Lowe on a yet-to-be-arranged number of projects, which will include COI and John Lewis, should the agency retain the latter account.

Morris is set to take on the new position once the John Lewis pitch is completed at the end of January.

He will have a new, as-yet-undefined job title and will help the agency in its search for a replacement creative director to take over his day-to-day responsibilities.

As well as the Lowe consultancy work, Morris also intends to pursue other creative projects. He plans to direct ads, take on non-executive roles at creative companies and pursue personal projects.

The move comes a week after Lowe London's John Lewis account became the latest in a number of clients to call a review out of Lowe.

In August, Lowe declined ?to repitch for the Stella advertising business after 26 years on the account when the brewer InBev called a review.

Then, earlier this month, Nokia moved the £100 million global advertising account for its Nseries range into Wieden & Kennedy.

In the past year, Lowe has also lost its London chief executive, Amanda Walsh, and is currently seeking a replacement for Steve Gatfield, the Lowe Worldwide chief executive, who will step down from the role in April.

Over the past 11 months, Lowe London has also lost ?the £4 million Innocent Drinks account, the £3 million Twinings business and the launch in the UK of the new 4 per cent Stella Artois variant to Mother.