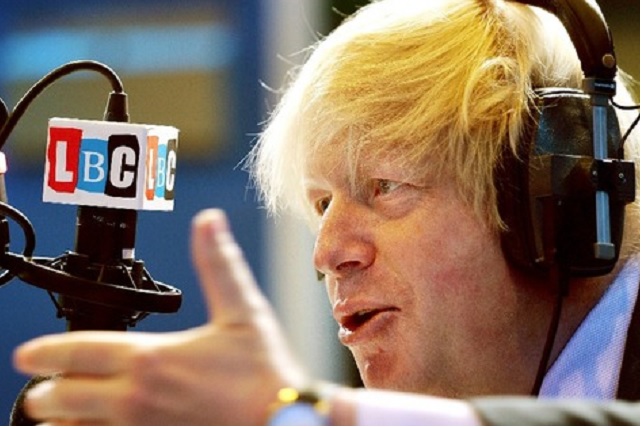 The 40-year-old LBC station is rebranding itself "Leading Britain's Conversation" as part of its national launch, a move that has attracted support from the UK government and advertisers alike.

LBC, which continues to be available on 97.3FM in London, has taken the national DAB slot previously occupied by Jazz FM.
Ahead of the move, culture minister, Ed Vaizey, told Campaign: "I'm a big fan of commercial radio. I'm delighted by the news that LBC is going national. It's really important to invest in digital radio in order to secure a future for our commercial radio."
FT becomes national partner for LBC
Leading Britain's Conversation (LBC) becomes Britain's first and only commercial news talk radio station, and has secured the support of key advertisers, including a new partnership with the Financial Times.
Mike Gordon, managing director of commercial at Global, said: "LBC addresses the issues that matter to people in real time, and the Financial Times brings readers in-depth comment and analysis. This is a seminal moment for LBC and the Financial Times is exactly the right partner for us."

LBC, whose presenters include Nick Ferrari, Boris Johnson, Nick Clegg and Ken Livingstone, attracted 968,000 listeners in the last three months of 2013, up from 841,000 a year earlier. Ferrari's Breakfast show has increased its audience by 24,000 over the past year with 591,000 listeners tuning every week.

But Global has ambitions to significantly grow its audience and advertisers as it becomes available to listeners outside of the M25.

Gordon said: "We know there's a real appetite among listeners across the country for LBC's unique blend of informed, incisive and entertaining dialogue. This makes LBC a great proposition for advertisers."

Catherine Newman, global brand director at the FT, called the new partnership with LBC "a natural addition to our global marketing efforts". She added: "It fits with our mission to be the home of news and analysis without fear or favour, for people who value independent, authoritative journalism from a trusted source."
Global's expanding media interests
Global's radio stations include the three biggest commercial radio networks – Capital, Heart and Classic FM – as well as Capital XTRA, LBC, Smooth, Xfm and Gold.
Alongside its radio business, Global runs two 24-hour television services, Capital TV and Heart TV, a talent business with a roster of international recording artists and a music publishing business.
Led by founder and executive president, Ashley Tabor, Global also builds its won websites and develops its own direct-to-consumer digital audio and video products, services and apps in-house.
Next year, Global is launching its own broadcasting academy with government backing. The Global Academy will be a full University Technical College tailored to jobs in the digital broadcasting industry. It will open in London in September 2015 in partnership with the University of Arts London, and supported by the Department for Education.