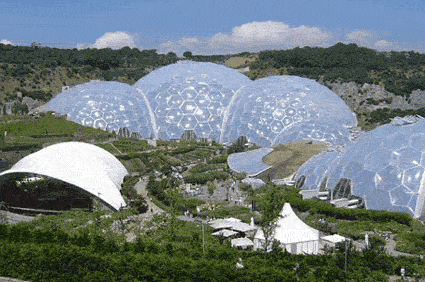 As part of the 'Real Cool Futures' project, funded by the Department for Children, Schools and Families, the Eden Project has commissioned Story Worldwide to design a website for launch in September.
The project aims to engage 14-19 year olds in the fight against climate change,
The site will act as a resource bank of real-life case studies of people who are already contributing to the fight against climate change – and earning a living while they're doing it.

The aim is that in exploring the case studies, young people will discover the journeys that others have gone through. Then they can match their own skills and learn how to play their part in responding to this challenge.

Jim Boulton, head of client services for Story Worldwide, said: "The Eden Project is an enormously popular and forward-thinking visitor attraction that inspires people to lead sustainable lives...we're determined to deliver a groundbreaking site that inspires young people to embark on careers that will make a positive contribution to the world we live in."

To ensure this campaign connects with teenagers, Story will integrate the site with social media networks such as Facebook.