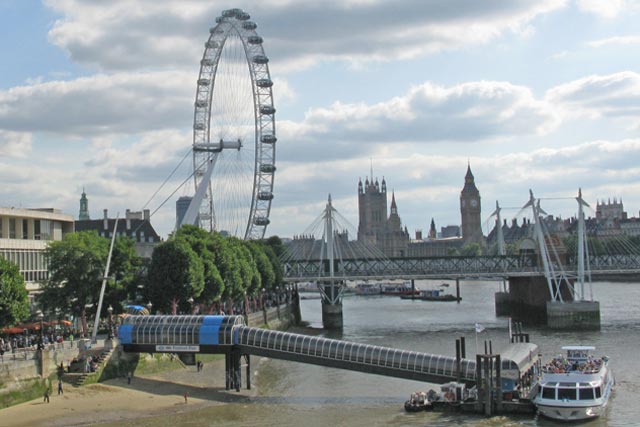 The media agency has secured partnerships with Capital FM, ITV's 'Daybreak' programme and today's Metro.
The campaign is part of a wider integrated push launched by Euro RSCG and follows the announcement of the three-year sponsorship deal earlier this month.
This morning, at a centrepiece launch event, the EDF Energy London Eye was symbolically illuminated at sunrise. The event was designed to encourage Britons to take action against climate change and sign up to Team Green Britain, founded by EDF Energy.
This morning's weather report during 'Daybreak' was also shot from the London Eye, with additional digital content on ITV.com.
To reach early morning radio listeners, MPG Media Contacts has negotiated a promotion with Capital FM London breakfast, which went live this morning.
Every hour from 6am to 10am today, Capital FM presenter Johnny Vaughan will describe an iconic London landmark.
Listeners are invited to guess the place Vaughan is describing for a chance to win a Peugeot iOn electric car or an eco-holiday to St Tropez.
MPG has also secured press exposure with a Metro wrap and insertions in both the free paper and the London Evening Standard, supported by digital out-of-home activity.
Gareth Wynn, director of 2012 Programme, EDF Group, said: "In the run-up to 2012, our partnership with the London Eye will be a powerful way to help EDF Energy communicate our vision of a low carbon future.
"We hope it will inspire people and businesses to make their own sustainability commitments."