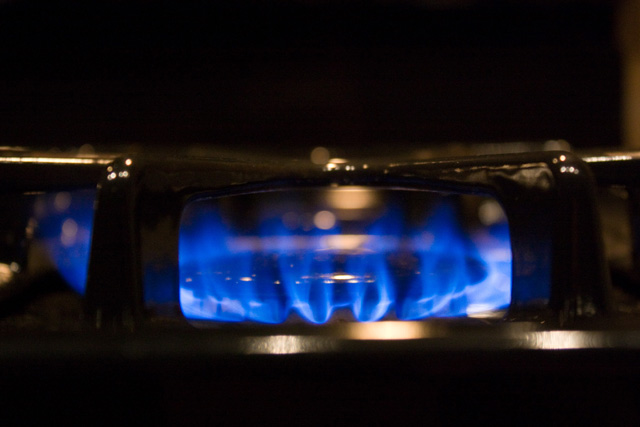 The energy sector has long been accused of being a "cartel", thanks to the tendency of its six biggest firms - British Gas, EDF Energy, E.On, Npower, SSE and Scottish Power - to raise energy prices en masse.
EDF Energy, however, is battling to break free of what it considers the stigma of being lumped in as part of the so-called "big six" and claims it will do this by acting as the consumer champion.
Martin Stead, marketing director at EDF Energy, tells Marketing that the firm "does not like" the continued association with its rivals. "How about we have a big five, and we are actually the champion trying to do the right thing for customers to bear down on the bad things the industry is doing?"
Stead claims the brand has showed its noble intentions with actions such as scrapping termination fees, keeping price increases lower than rivals and lobbying for greater transparency by creating a single unit price for energy.
The figures appear to bear out Stead's bold claims, with EDF Energy seeing the most customer growth since 2009 and adding 250,000 customers in 2013.
EDF Energy's rivals also, unsurprisingly, claim they are acting in their customers' best interests, and that there has been a sea change in how they behave.
Alastair Pegg, head of marketing engagement at Npower, believes a lot of recent activity has been "clearing up historic errors from previous regimes" and insists the company is not sweeping last month's fine from Ofgem "under the carpet".
Npower was fined £3.5m by the regulator for sales practices that meant customers could not compare offers from rival customers fairly.
The company has also landed itself in hot water for an IT systems failure that has resulted in chaotic billing of customers.
Pegg says the company is hiring more people to fix its IT systems and money saved from Npower ending its sponsorship deal of the Football League is being reinvested into "trying to get things right for the customers".
Centre of conversation
Npower is now focused on putting the customer at the "centre of the conversation" as the company attempts to repair reputations, according to Pegg.
Pegg argues that the quest to improve reputations in the energy sector is not "marketing as we all know it", and requires "deeds" rather than just words because "people justifiably feel like they've been let down by the energy companies".
The quest to improve reputations in the energy sector is not "marketing as we all know it", and requires "deeds" rather than just words.
To get this message across to consumers, the brand is running a campaign this month talking about how Npower is "trying to make things better for customers".
British Gas, the biggest player in the energy industry, also has a new focus. It is ploughing its marketing efforts into promoting two new brands: its connected homes Hive brand and its youth market brand Mobile Energy (ME) (see ad below).
Will Orr, who as British Gas commercial director heads up a sales and marketing team of 1500 people, says his priority in 2014 is driving sustainable growth for the company by offering customers "great value for money" that differentiates it from competitors.
One idea for offering greater differentiation being explored by British Gas is the introduction of a "wider programme of exclusive benefits for customers", says Orr.
The firm is also trialling a smart tariff that gives people "free" electricity on a Saturday, and Orr adds British Gas will create "a portfolio of smart products" in the future as it seeks to offer greater value for money.
Price hikes
Despite all protestations by the energy companies that price rises are beyond their control, the biggest bugbear for customers is the repeated inflation-busting hikes in energy rates.
Orr claims the spiralling prices over the past three years is something the brand is trying to address, and explains British Gas "passes on savings" whenever there is an opportunity.
However, the Labour Party has released figures that claim British household could have been overcharged by over £3.8bn by Britain's big six electricity suppliers in the last three years to "boost profits" by buying wholesale electricity at above market prices.
Caroline Flint, Labour's shadow secretary of state for energy and climate change, said: "Energy companies always blame wholesale costs when they put up bills, but it now looks like they've deliberately inflated prices to boost profits from their power stations."
Energy UK, the industry body that represents the big six energy firms, rebuts the accusations and claims "energy suppliers pay the most competitive price they can for the gas and electricity they purchase."
We need the whole industry to move together on this for it to work for customers to be able to make comparisons.
EDF Energy argues dwindling levels of trust in the marketplace could be restored by greater transparency and as a consequence is lobbying DECC and Ofgem for a single unit pricing.
Stead says EDF Energy is promising "petrol forecourt style pricing" of energy that is universal across the country.
Currently it is not possible to compare the unit prices of individual suppliers because prices fluctuate from region to region, caused by factors including transportation costs.
At the moment British Gas is against single unit pricing and argues such a system is "unfair", so it appears a voluntary move towards single unit pricing is not on the cards.
Stead said: "We would need the whole industry to move together on this for it to work for customers to be able to make comparisons. It needs some government or regulator intervention to make it possible.
"What it would take to make it work is a clearing house that is independently run so the regionality can be taken out of it by managing it behind the scenes."
Stead also supports more government intervention in the form of government abolishing termination fees because such charges "create a barrier for consumer switching".
He added: "As a company that wants to continue to grow we need customers to feel they can leave their existing supplier so we are all about encouraging market switching."
Accused of 'blackmail'
However, EDF Energy's lobbying of government has been criticised in some quarters, with the company being accused of "blackmail" in the way it warned the government it could raise prices by more than 3.9% if the government did not cut back on green levies.
EDF chief executive Vincent De Rivaz denied the company was holding a gun to the government's head and the coalition government later announced it would reduce energy bills £50 a household by cutting green levies.
It is clear the energy firms have a lot of work to do to win back the public's trust, a journey the energy firms have been on for the last couple of years.
However, EDF Energy's own figures show trust in all the energy firms has dropped between 2012 and November 2013.
Orr (right) accepts changing public perceptions will not happen "overnight" and believes that the company needs to tread carefully to make sure its marketing messages do not get confused by media pressure.
He said: "We will work very closely with the PR and media relations teams around the narrative and conversation with stakeholders.
"It is that thing of making sure we don't get distracted from talking to customers about things that really matter to them."
Actions speak louder than words and the public waits with bated breath to see if 2014 will be the year rhetoric is replaced with action.
EDF Energy has thrown down the gauntlet as it claims it will champion consumers, a bold claim the other big six would be wise to emulate.