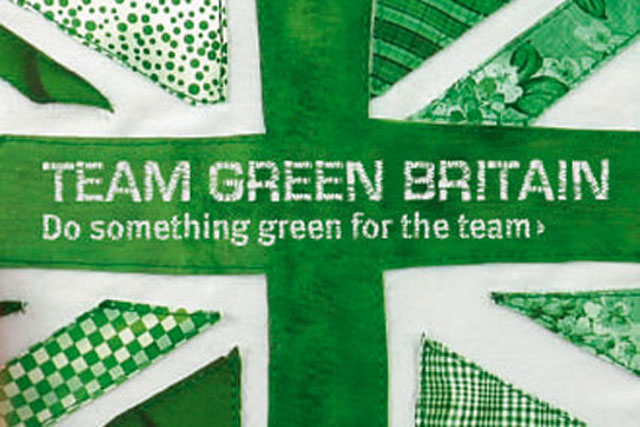 The energy firm hacked into private documents and emails at a time when Greenpeace was protesting against its plans to build nuclear reactors in France, a court in Paris heard.
Two EDF employees were jailed and Greenpeace was awarded £428,000 in damages.
The verdict will come as a blow to EDF, a top London 2012 sponsor which has promoted its CSR (Corporate Social Responsibility) credentials.
The verdict was reached on the day that EDF, which uses the advertising slogan "It's not easy being green", introduced price rises in the UK.
EDF employed security company Kargus to hack into Greenpeace's computers.
John Sauven, Greenpeace's UK executive director, said: "[EDF should] now give a full account of the spying operations it mounted against its critics.
"As one of the six companies with a monopoly over electricity supply in this country and a major sponsor of the Olympics, EDF has a duty to come clean. The length of the sentences handed down just shows how seriously the judge views what the French state-owned company did."
Follow John Reynolds on Twitter @johnreynolds10