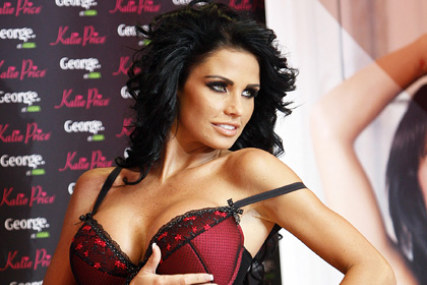 Price's representatives today issued the following statement: "Due to unforeseen circumstances it is with great regret that Katie Price has had to cancel her appearance at the MediaGuardian Edinburgh International Television Festival.

"Katie sends her profuse apologies to Dr Pamela Connolly, with whom she was to appear, the MGEITF organisers and the MediaGuardian."

Festival organisers have now been thrust into a desperate, last gasp, bank holiday weekend scramble to try and find a suitable replacement.

The silicon-enhanced model, whose ex-husband Peter Andre proved to be a reliable and popular turn at the same annual event last year, was scheduled to speak tomorrow, the final day, alongside Doctor Who writer Stephen Moffat.

Earlier this year, Price admitted she believes people think she's "not normal" following her marriage to cage fighter Alex Reid soon after her split from Andre.

She had also boasted to The Guardian, the event's sponsor, that she would not shy away from any questions Dr Pamela, who is married to Scottish comedian Billy Connolly, put to her.

"I don't mind anyone asking me any questions, I've got nothing to hide," she said. "I like it to be as real as it is, that's what I call an interview. I'm not someone who's like right, you can't ask this, that, this, that, this, that. It's got to be a real interview. I've literally got nothing to hide. You can ask any question you like."

At last year's event, Andre took part in a masterclass with Neville Hendricks, the executive producer of his ITV2 reality show Katie & Peter: The Next Chapter Stateside. The singer said he'll never date another celebrity after his high-profile car crash marriage to Price, also known as Jordan.

Neville also revealed that the star couple's relationship was so fiery that two of their cameraman became "burnt out" after witnessing hundreds of hours of arguments.