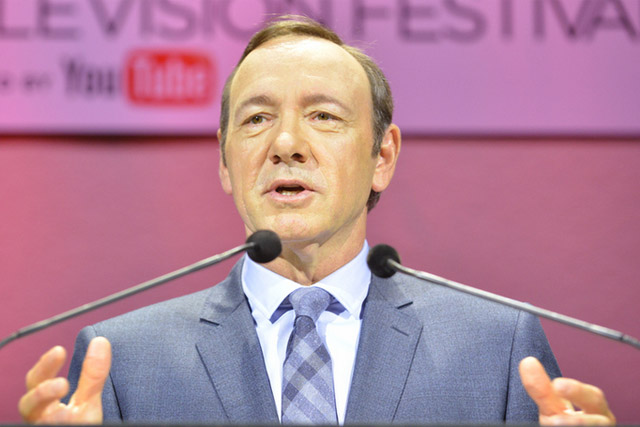 Giving the keynote speech at the Edinburgh International Television Festival, Spacey, who was the executive producer and star of Netflix's remake of 'House of Cards', said the audience wants control.
Spacey said: "They want freedom. If they want to binge – as they've been doing on House of Cards - then we should let them binge. Many people have stopped me on the street to say, 'Thanks – you sucked three days out of my life'.
"And through this new form of distribution, I think we have demonstrated that we have learned the lesson that the music industry didn't learn – Give people what they want, when they want it, in the form they want it in, at a reasonable price. And they'll more likely pay for it rather than steal it, well, some will still steal it, but I believe this new model can take a bite out of piracy."
All the big American networks wanted Spacey to make a pilot of 'House of Cards' before they would commission a series, while internet TV service Netflix said it believed in the idea because its data said its audience would watch it.
Spacey said: "The water cooler has gone virtual because the discussion is now online. And it's a sophisticated, no-spoilers generation. And because of that we need never be alone with our Breaking Bad habit or our crazy obsession with Dexter.
"And stories are the great leveller – capable of crossing borders to unite audiences."
Spacey was the first actor to give the James MacTaggart memorial lecture in its 37-year history and follows figures such as the former BBC director general Mark Thompson and the Google executive chairman, Eric Schmidt.