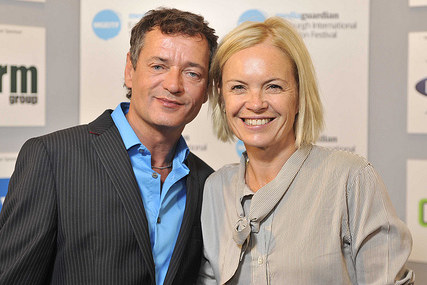 Speaking at the Edinburgh International Television Festival, Abbott said: "I think we're addicted to a damaging level of safety. Everything's become safer and far less expansive than I think we were at 20 odd years ago.

"20 years ago we had 'Spitting Image' and 'Girls on top'. We're so far away from having an opportunity to commission that stuff now. We haven't got balls, we haven't got the guts to blow the audience's tits off."

In addition to Channel 4's 'Shameless', Abbott was responsible for series such as BBC's 'Clocking Off' and 'State of Play'. Yesterday Sky1 controller Stuart Murphy announced he was developing a "really different" drama for the channel.

Abbott said broadcasters should be willing to take a chance and commission longer series: "Channel 4 has just committed to 24 episodes of Shameless but that's taken eight years."

He said only commissioning short series is "costing a lot of money in export terms" because long-form drama is what the US wants to buy but we do not have enough to sell.
The use of pilots by broadcasters, such as BBC Three and Channel 4, to test out new drama and comedy also came under fire.

Abbot said: "The fad for pilots is a waste of money, I don't think a pilot will demonstrate the power of that one series can have. It's merely pointless and is a bit like spunking money."

When questioned about Abbott's comments ITV director of television Peter Fincham disagreed. Fincham said: "I think one of strongest traditions is of variety. Some of greatest shows, such as 'Faulty Towers' and 'The Office' are 12 episodes and they're gone.

Fincham said one of reasons why the UK TV market is such a "fertile territory" is that it has a strong tradition of launching new things in each season. "I can understand that producers may have eye that in US they want long runs but I don't want our channels to be feeders to overseas territories."
Follow Maisie's views from the Festival on the Media 360 blog.