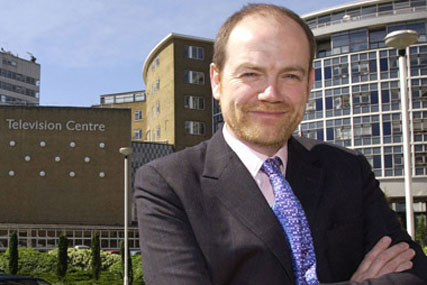 In his MacTaggart lecture Thompson reiterated the BBC's commitment to spending as much of the licence fee as possible on high quality content. Thompson said: "We've committed to reduce senior manager numbers by a fifth by the end of next year.

"That's a minimum. If we can go further, we will and we will look for reductions at every level in the organisation up to and including the executive board."
Thompson cited four pillars which British broadcasting depends on: public support, political independence, public service culture and a mixed funding model.

However, he said the mixed funding model is threatened because "the total pot of money to invest is shrinking and may shrink further."

Thompson said the UK needs a market in TV advertising which "functions effectively", but it also needs to be a market in which "ad-funded broadcasters can be confident enough of commercial success that they invest in quality content".

Thompson suggested that BSkyB should pay ITV, Channel 4 and Channel Five transmission fees for delivering their channels through the Sky EPG in the same way cable companies pay to carry News Corporation-owned broadcaster Fox in the USA.

Earlier in the day Sky1 controller Stuart Murphy told an Edinburgh audience that he would not apologise for spending less on UK commissioned content. Thompson said: "It's time that Sky pulled its weight by investing much, much more in British talent and British content.

"Our system depends on the big commercial broadcasters backing British talent not with occasional commissions which are then lavishly marketed, but with week in, week out investment across a wide range of programmes."

Spokespeople for ITV and Channel 4 declined to comment on the proposals on transmission fees but it is understood that their introduction would need primarily legislation.

A Sky spokesman dismissed Thompson's suggestions and said: "The BBC supposed 'big idea' is a big sideshow, based on a misunderstanding of the market and a desire to distract attention from the real issues.

"As our recent deal with ITV shows, we are very open to helping other broadcasters develop sustainable models in pay television but Sky cannot be expected to pay for content that is given away freely elsewhere."

Last year's MacTaggart lecture was presented by BSkyB non-executive chairman James Murdoch who used the opportunity to attack the BBC which it said had "chilling" ambitions. This evening Thompson mocked Murdoch for his lecture and his subsequent attack on the British Library.

Thompson said: "Do you know what they actually do at the British Library? They gather books together and then encourage people to come in and read them for free. The sick bastards."

Though Thompson opened his speech by criticising previous MacTaggart lecturers which have displayed anger and "pointed the finger" at a villain he did supply some criticism of his own in comments on the contrast between the media's views of TV and that of the British public.

Thompson said: "We're so good at talking down our own industry that the proposition that British television is any good at all is itself rather novel. So let's begin by hearing the British public on the subject.

"62% of a sample of British adults who had watched TV abroad as well as in the UK said they thought television was better here, only 8% took the opposite view."
In an impassioned defence of the BBC Thompson said: "The passion for creativity and quality is at least as strong today as it was in the BBC I joined more than thirty years ago.

"The idea of public service still means something tangible and valuable - and thousands of people still devote their working lives to it."

Follow Maisie's views from the Festival on the Media 360 Blog.