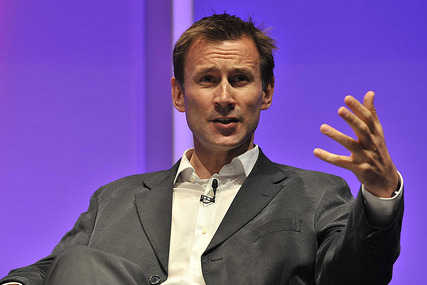 Hunt, who was speaking at the Edinburgh International Television Festival, said CRR should go because ITV is "no longer a major broadcaster in financial terms" and competes in a wider market than it used to.
Hunt said: "It is possible we may need a broader review. It depends on the view you take: whether you see ITV as DTT or competing with broadcasters like Sky.

"If you're going to have flourishing competition you have to get out of the business of regulating the way airtime is sold."

When questioned about the Competition Commission's decision to keep CRR in place Hunt said: "The CC has a carefully defined remit. We want to look at whether the remit is broad enough to satisfy the interests of viewers and that's what we're going through at the moment."

Though Hunt said he was supportive of the BBC, he said it had mishandled the issue of executive pay and should be more transparent and fully audited by the National Audit Commission, something BBC director general Mark Thompson is resisting.

Hunt: "It is a public body which is funded through the government at arms length. The BBC's editorial independence is sacrosanct. I am sure it will make life uncomfortable for me and my party but it's important that it operates independently."

The high profile scrap between Thompson and BSkyB was dismissed by Hunt as a "family feud" between two media giants. Hunt said: "We to need to step back from that. To viewers they are both incredibly important. If Sky doesn't create [as much] content it creates a platform."

Follow Maisie's views from the Festival on the Media 360 Blog.