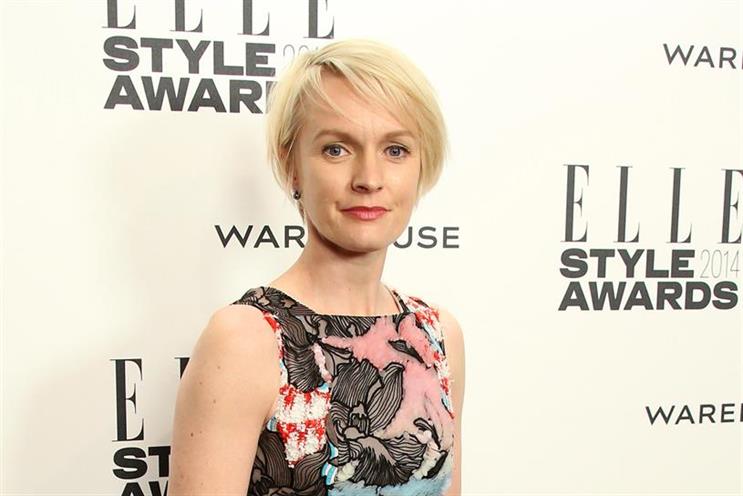 "I think editors are algorithms. That's what we do," said Candy in defence of the role of a human editor and rejecting the idea that computer algorithms might challenge that.
She said editors draw on "years and years of journalistic experience" and use their "unrivalled access" to decide the print and online content of a magazine.
The editorial team is "constantly talking to our consumers" and "we edit everything", she said.
"I see every piece of merchandise that goes in the magazine. For one shoe that appears in Elle, I will have seen ten. I will have seen so much, I will know what's coming up. So, we are the walking algorithm."
Candy, who was speaking at a discussion entitled "Editor vs Algorithm" at Spark, the annual conference organised by Magnetic, the trade body for magazines, admitted she would be "absolutely insane" not to look at analytics and data "to see what people are looking at".
However, she and her team will only act on such data if it is relevant when they make editorial and commercial decisions.
"I think there is a little bit of magic in a creative team. Creative teams have a very strong instinct about what consumers want and what they wouldn't want [without needing to depend on data].
"Sometimes the data isn't accurate or it isn't what we want to do or it's a route we don't want to take our consumer down or advertiser down, so we ignore it."
Facebook recently axed the human editors who curated its Trending Topics feature for news stories, and moved to curation by computer algorithm.
Candy said she regarded Facebook, the biggest source of traffic for most news and magazine sites, as "a friend", rather than a foe or "frenemy".
"We work hard to deliver to the algorithm," she said, explaining how Elle will tailor content so it features prominently on Facebook.
"But I can't imagine that Facebook will always be the main source of traffic to us. Pinterest is a great referrer. There wasn't Facebook before Facebook. There will be some new things coming through."
Around 70% of Elle's online traffic is on mobile and Candy said she found it "heartening and really interesting" that long-form articles of 2,000 words or more have proved popular.
An article by the author Zadie Smith was one of Elle's most-read on mobile.