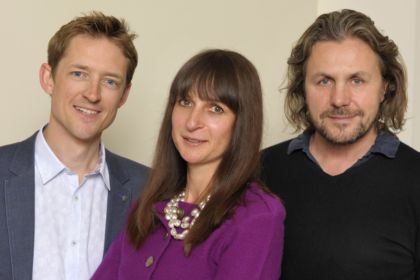 Her position will be filled by Matt Edwards, currently the managing director of WCRS&Co's parent company Engine.
Herriman first moved to WCRS&Co from Bartle Bogle Hegarty in August 2008. She originally joined the agency as its managing director, but was promoted to chief executive in October last year following the departure of Will Orr.
During her time at the agency she oversaw the merger of WCRS and Altogether Digital, creating WCRS&Co.
Edwards has been the managing director of Engine for the past three years, responsible for overseeing the company's growth strategy and business development.
Before that he had been the new business and marketing director at WCRS, a position he held between 2005 and 2008.
A former Campaign 'Face to Watch', Edwards has also spent time at Saatchi & Saatchi and Lowe during his career.
Last month WCRS&Co's creative directors, Yan Elliot and Luke Williamson, also left the agency without a job to go to. Leon Jaume, the executive creative director of Engine, is now overseeing the running of the creative department.
Debbie Klein, the chief executive of Engine UK and WCRS&Co chairman, said: "For the last three years Matt has been a critical part of the leadership that built Engine into the country's largest independent communications group. Now he is going to be 100 per cent focused in WCRS&Co, on the agency's clients and in building the new, integrated business."
Herriman said: "Having overseen the merger of WCRS and Altogether to make us a much more future-proof agency, it's time to move on to the next challenge."