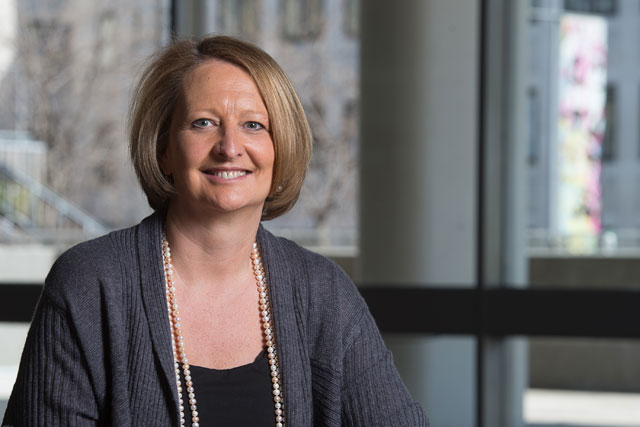 Since selling their business, Dunnhumby, to Tesco for some £93m, Dunn and her husband and business partner Clive Humby have maintained a relatively low profile. Until now.
Following the announcement that the pair have joined Starcount's board with the aim of helping brands make sense of the world's 1.7bn social media users, Dunn gave Marketing her insight into how brands can unlock the potential of social media.
Be Relevant
"Brands are using all of the social networks as a broadcast-type media, because it's easy and free. In the old days we had the problem that sending a letter or delivering a coupon was expensive whereas now, digital media is virtually zero cost, so if you're doing 10, you might as well do 100, or 1,000, or 10,000,000.
"The problem is that people get sent so much stuff that they have become blind to the offers and they're switching off and saying, 'I don't want to be part of this anymore because it's annoying'. The opportunity for us is to make it all relevant; and to do that you've actually got to have the discipline of understanding who your customers are, what they love doing, and what they care about."
Don't buy new fans
"We're in a zone where people have worked out that the more likes they have the more notice is taken of them and their fan circle; but that, in a way, is creating quite bad practice. Everybody's coming at it from the position of: this is what brands want and this is how you make money; by getting people to like you. This has put brands in the rather awful place of buying interested fans with promotions.
"It's the tactic of saying, 'If you like me, I'll give you a free iPad and the people who like me most will get the iPad'. The problem with that is you end up with a lot of disaffected people saying, 'Well they made me like them but I don't really and I never got the iPad' and very quickly people get fed-up with it. It's back to the old days of 'the next 100 people to buy something get something extra', which is fine for those 100 people but disaffects and annoys everybody else."
Understand your customers
"Do they like the Rolling Stones or Jay-Z? Do they play football or badminton? Do they prefer Coca-Cola or Pepsi? Understanding your customers is key to delivering relevant offers to them. Samsung invested millions in giving away a Jay-Z album to the first million people who bought one of their phones.
"That's a massive reward, a massive investment, but instead of it being for people who've been with Samsung for a long time – people who've been really deeply loyal – they gave it to the first buyers of the new phone. So you've got a really high-value reward, a really loved artist by fans, being given to people who buy the phone many of whom probably don't care about Jay-Z, so it's completely wasted on them.
"The other thing that brands haven't really managed to understand or unravel is the connections between customers or fans. If you are one of the people who organises the social events for your group, then you're a controller of an audience in your own right. If you understand those two things – who connects to who and what matters to who – then you can be relevant. At the moment no-one's really taking the trouble to do that."
Put your fans first
"Our whole focus is that if you do the right thing for the fan – if you put the fan first – you completely change the equation. If you then swap it round and ask: how do you make life for a fan or a customer a little bit better, the answer is: you stop annoying them with stuff they're never going to like and if you're going to reward someone, instead of making it easy for you by taking the 'first 100 customers to buy this new thing get the reward' approach, give the reward to the people who've been with you for a long time, who have stayed with you, and who are loyal. Brands should be saying, 'we're going to recognise who our current big fans are and we're going to give the reward to them'."
Reward long-term behaviour
"The problem is we all try to make everything about how we run our own business, so if you're a brand you want to do media broadcast because it's easier for you. But if you take the time to understand your customers and to identify the people that are really at the heart of your brand, who perhaps know 10 other people who love the same brand, if you get the reward to them, then you protect and grow your market far better.
"What's really hard is to do what Tesco did, which is wanting to understand your customers and giving them more of what they want. That was the real magic behind the Clubcard, the fact that you got money off the things you liked. So if you were someone who liked fresh vegetables and fruits, you would get money off those, while someone else who never cooks a vegetable can get money off pizzas because that's what they like to eat. It's about saying whatever you want is OK with us because we have an obligation to you and not the other way around. That's our mission, that's our vision."