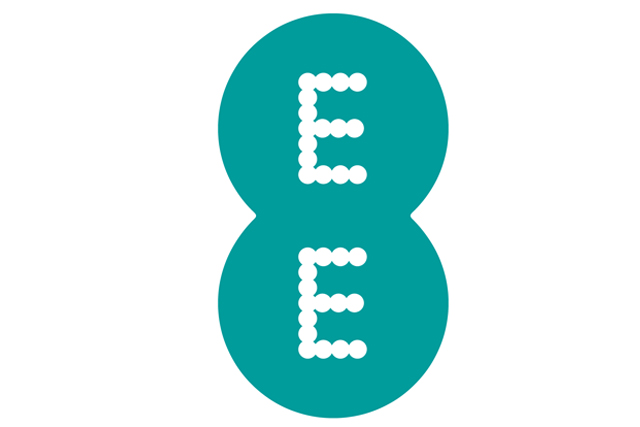 Finally, 4G is here, and with it, the iPhone 5. What a brilliant launch platform for the much derided Everything Everywhere and its new brand identity, EE.
Steven Day, EE's chief of brand and communications, on why rivals are being 'churlish'
Sector view: 'This swirling nall of change creates confusion'
Branding View: 'EE has a joyously simple identity'
How often does any brand get to launch with such a significant product advantage? Because 4G really is a significant improvement. With speeds up to 10 times faster than the average current home UK broadband, 4G is going to make a noticeable difference, even to the most Luddite among us. Seamless, streamed music on the go will become a daily reality.
It will be particularly attractive to data-hungry youth, commuters and business people. The limited geographic reach will not be such an issue for EE as it has proved in the US. The UK is a marketplace dominated by London and a few key cities, compared with the complexity of the US.
No wonder Vodafone and O2 are incensed by EE's six-month headstart, particularly as it covers the critical Christmas trading period. EE's exclusivity on the 4G iPhone certainly won't hurt either. Just look at the business advantage O2 gained from its exclusive partnership when the iPhone first launched in the UK.
Beyond technology
However, technology and hardware is not enough. Alvin Toffler, the US writer and futurist, said: 'Technology feeds on itself. Technology makes more technology possible.'
No brand can remain dependent on technological prowess alone; branding will always be key. One could be forgiven for being turned off by all the hyperbole of EE's Science Museum launch, but it came across as confident.
However, I'm not sure EE's positioning - 'The new network for your digital life' - will resonate. Do people really think in terms of digital life versus other life? Aren't we all a bit over that? People think in terms of what they can do and how fast - the time it takes to do their shopping or whether or not they can stream the track or show they want - not whether it's digital or not.
EE's logo did feel in tune with that confident - some might say brash or over the top - launch. However, as with the Olympics logo, EE has taken a bit of a beating. I can't say I ever learned to love the London 2012 logo, but it did feel different, and the same is true of the EE logo. It feels a bit 80s to me, but I'll withhold judgement until I see how it works in action and in 3D.
Managing the existing brands
The bigger question, however, is not about EE's identity. It is about how to manage the brand portfolio: Orange, T-Mobile and EE. There is no way that maintaining all three brands can be sustainable in the long term.
I cannot see how EE's launch will not cannibalise Orange and T-Mobile. Starving the latter two of access to the 4G network is tantamount to starving them of customers.
There might be a rationale for keeping two brands, with clearly differentiated positions, but three is too many. Perhaps a premium brand and a value proposition could co-exist. Or a business and leisure split. Or a youth and mainstream proposition. But three, really?
For me, it feels as if Orange is the most vulnerable brand. It has always been a premium brand with a history of innovation, so denying it access to 4G seriously undermines that position. T-Mobile could more obviously make a transition to, for example, a value proposition. Watch this space.
The arrival of 4G will definitely usher in more change and more possibilities.
The future's bright, but this time it might not be Orange.
SECTOR VIEW: 'This swirling ball of change creates confusion'
Ben Padley
Global digital engagement director at Barclaycard, and former global vice-president of digital and CRM at Sony Ericsson
The telecoms market has been the birthplace of countless brands, be they network operators such as 3 and O2; virtual networks such as Giffgaff and Tesco Mobile; handset manufacturers such as HTC and Sony Ericsson (now Sony Mobile); or mobile operating systems such as Android and Windows 7.
This merely scrapes the surface of the metamorphic mobile value chain. Telecommunications is an extremely dynamic and exciting industry. However, it is this swirling ball of change that causes customer confusion and can lead to disinterest and emotional detachment.
EE faces the same challenges as any entrant in trying to achieve consumer understanding and engagement with its differentiated offer. Operators and service providers are further hindered by the lack of a tangible good that the consumer can hold and show off to their friends.
Ultimately, EE's speed of success, or otherwise, will come down to whether it can create cut-through with a simple, tangible proposition that is unmatched in the market. It is critical that the launch makes a difference to customers' lives, as opposed to offering technology for technology's sake.
BRANDING VIEW: 'EE has a joyously simple identity'
Graham Hales
Chief executive, Interbrand London
Let's face it, Everything Everywhere was always a broad promise for a brand to make. Rationalising the name down to a simplified moniker makes sense. EE has clear logic behind it, though consumers can't be expected to get it straight away. Any acronym needs time to gain resonance.
Perhaps the advent of 4G and the iPhone 5 will do the hard work for it. The EE name is joined by a joyously simple identity, a refreshing use of colour (Pantone 319, if I'm not mistaken) and a distinctive typeface. The identity system as a whole has the ability to stand out and, importantly, be easily applied - both of which are imperative in the digital world.
EE Q&A
Steven Day, EE's chief of brand and communications, talks to Marketing's Sarah Shearman about what is behind the new 4G brand, its launch strategy, and why rivals are being 'churlish'.
- Why launch a new brand when you have such brand equity with Orange and T-Mobile?
Orange and T-Mobile are long established - they have been kicking around for about 18 years and are well-rooted. However, we know from experience that trying to stretch these brands into other markets is difficult.
The new brand is, from the off, much bigger in terms of its breadth, reach and ambition. It is not a mobile brand but a digital communications brand, with possibilities that, arguably, are easier to reach than if we used an existing brand.
Despite the success of Orange and T-Mobile, they are only attracting a portion of the market at any one time. We have the biggest market share, but there are some customers we know aren't attracted to those brands. Having another choice means we can attract those customers in a way we can't with our existing brands.
- Beyond 4G, what does the EE brand stand for?
If you look at how mobile communications work today, it's grown out of voice, text and the internet. However, 'the internet of things' is an emerging area in the market - like using technology to control temperature in your home from your device. We are going to be launching some fresh stuff with this technology, very quickly and very soon.
EE is about enablement: doing things you couldn't do before. It is about this sense of super fast - being able to do things quickly.
- In a fiercely competitive market, how do you expect to gain cut-through with this brand?
There is going to be one magnificent launch campaign (in the coming weeks), which will be different, commanding and eye-catching. Beyond that, 700 high-street stores are to become EE-branded when the brand launches.
- There has been strong criticism of Ofcom's decision to grant EE the right to roll out 4G ahead of competitors. Does it give you a big advantage?
We think it is rather churlish that (competitors) continue to say Ofcom has made a mistake. They could have applied for the ability to 'refarm' their existing spectrum. To refarm you need capacity to do it; one of the things they have said is they don't have capacity.
That is just nonsensical from an engineering point of view. We did all that, which required a positive decision, investment and action from the company, as well as the request for regulatory permission.
We have not done anything they couldn't have done; they just chose a different route and now they say that it is unfair, which is ridiculous. Will this give us an advantage? We hope so.
- Are there plans to wind down the Orange and T-Mobile brands?
No. Activity around Orange and T-Mobile will continue. Orange and T-Mobile customers can move across to EE or stay with their existing brand. It is something that there has been much speculation about, and we are saying, 'For the moment, this is what we are doing'.