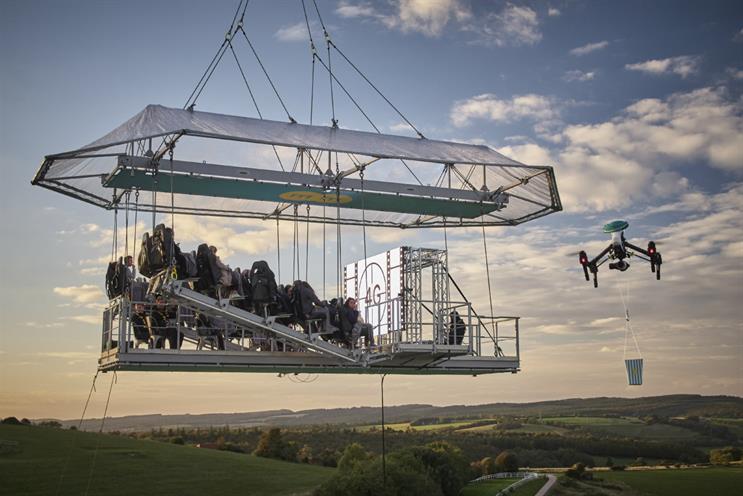 EE launched the initiative, in partnership with Bafta, with the world's first 4G "cinema in the sky" experience.
Students from Goodwood Flying School were suspended 100 feet in the air above a former RAF base in the South Downs, with popcorn delivered by drones.
Further screenings will be held throughout October in rural areas that have recently been connected to EE's 4G network.
Film fans in the UK can also win a cinema screening for their local community, complete with big-screen viewing, popcorn, pick 'n' mix and a choice of Bafta-winning films for up to 40 people.