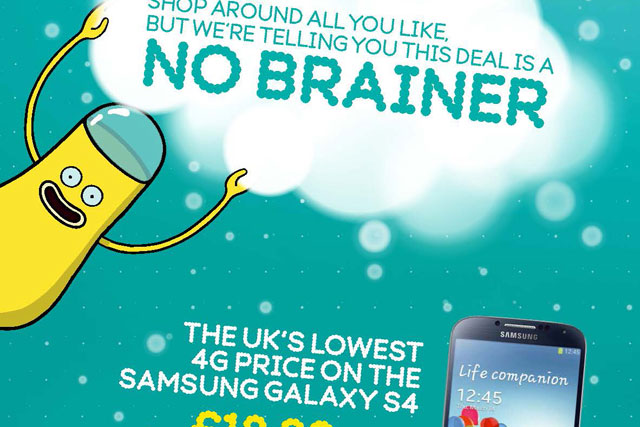 The campaign, called "no brainer" and created by Saatchi & Saatchi, introduces a new character in the brand's yellow colour from previous campaigns. The push will include press, outdoor, digital and radio activity.
The first ad shows EE's price for the Samsung Galaxy S4, which costs £99.99 up front and then £18.99 a month. Above the deal is the copy: "Shop around all you like but we're telling you this deal is a no brainer."
Spencer McHugh, the director of brand for EE, said: "EE's 4G and broadband offering has evolved rapidly since launch to provide fantastic, market-leading deals which offer something for everyone.
"Our new 'No Brainer' creative platform allows us to highlight these compelling offers in a direct, eye-catching format, and will support the wider marketing activity we have planned for this year."
Media planning and buying was by MEC.