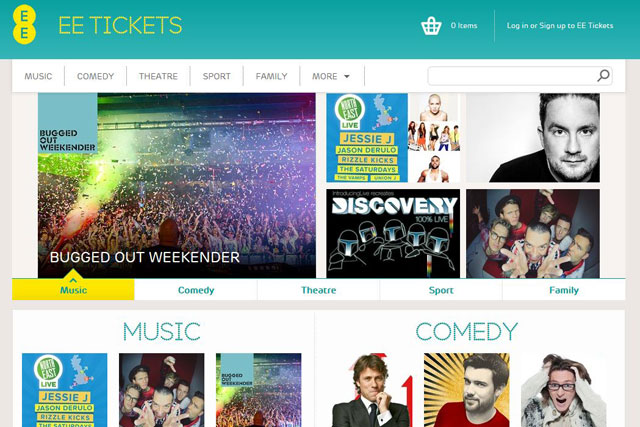 The EE Tickets website is designed as a revamp of the Orange Fun Finder website and will offer customers tickets to events including music gigs, the theatre, comedy gigs, sport events and family friendly attractions.
The new site is a different approach to that taken by EE rival O2, which has a Priority Moments service that offers its customers tickets to gigs and sports events up to 48 hours before they go on general release.
Users of the EE Tickets site will have access to a personalised alerts service if they register details about where they like to go out and what kind of events they want to attend.
EE claims "many tickets" on the site will be offered at a discounted rate and the discounts will be available whether the customer is on an EE, Orange or T-Mobile plan.
Simeon Bird, director of propositions at EE, said: "EE Tickets is a significant evolution of our hugely successful ticket site, Orange Fun Finder, which will now be available to all EE customers.
"The new site design will make it even easier to find tickets to the things our customers love – often at a great discount".