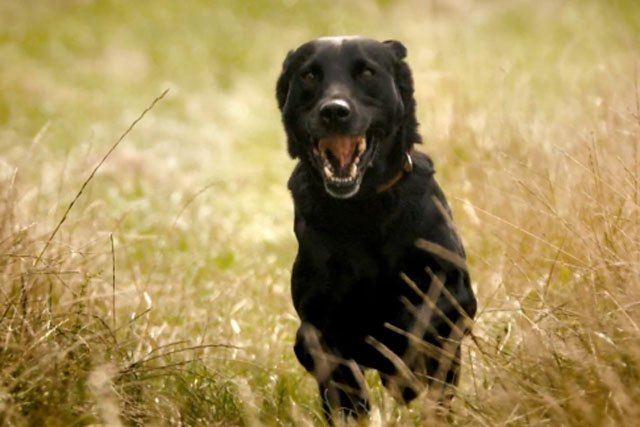 The original video features a Labrador called Fenton who ignores his panicked owner's attempts to call him.
EE's agency Poke has created a spoof cinematic version, featuring Fenton herding an elephant, ostrich, unicorn and a T-Rex. The concept is to demonstrate how EE customers can stream HD YouTube videos on the go, without buffering.

It is housed on EE's YouTube channel, where users can also watch the original Fenton video.
Spencer McHugh, director of brand at EE, said: "As there is arguably no YouTube video more epic than 'Fenton', we wanted to make it even more epic by creating our own remastered version, so it can be enjoyed on the go on superfast 4G, in all its epic glory".
The Fenton video has amassed 7.3 million views to date and at the time of its launch spawned multiple spoofs. The video forms part of a major marketing assault by EE, which launched on 31 October and is estimated to be worth £100m.