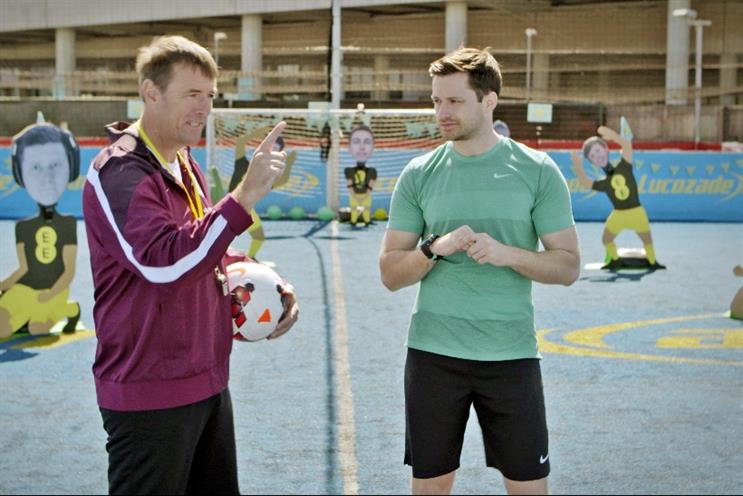 The series, conceived by Poke and called 'The Wembley Cup', follows the YouTube stars as they divide into two teams of 14, training for a match at Wembley Stadium.
Captained by YouTubers Spencer FC and MiniMinter, the teams will go through various exercises – including strengthening yoga – to test their mettle ahead of the big game. Other challenges include "footgolf" (playing golf with a football).
They will also be trained up by various footballing talent along the way, including former Southampton forward Matt Le Tissier, ex-Arsenal defender Martin Keown , Aston Villa assistant manager Ray Wilkins and women's under 23's England star Melissa Lawley.
England player Andros Townsend also puts in a guest appearance, taking on Spencer FC for a console game at Wembley.
The series kicks off on 18 July, airing on Spencer FC's YouTube channel and EE's own site, with the final on 8 August. EE will post additional #WembleyCup content on its own channels, which will be shared across the participating players' channels.
Spencer McHugh, EE's director of brand, said: "We are always looking at exciting new ways to bring our Wembley partnership to life, and a collaboration with these phenomenally popular YouTube stars – who between them have over 25 million subscribers and 3.5 billion video views – seemed like the perfect opportunity to entertain their football-loving audience.
"An online series on this scale, involving 28 YouTubers and a host of sporting celebrities, has never been done before. We hope those tuning in will enjoy the completely unique content we've created with this ambitious project."
Brand: EE
Agency: Poke