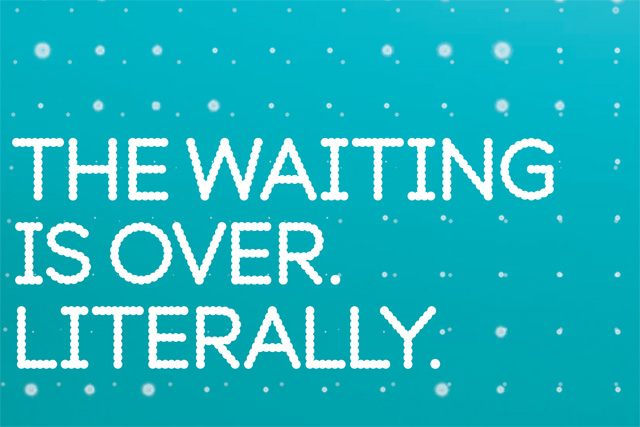 EE, which launched its next generation mobile broadband network yesterday, has taken placements in The Sun, the Daily Mirror, the Daily Star, the Evening Standard, The Guardian, The Daily Telegraph, The Times, the Daily Express, City AM, The Financial Times, the Daily Record, The Scotsman and The Herald.
The ads, which include double-page spreads, feature EE's new branding and are product-led, promoting its services, such as its download speeds and new movie service. Some of the ads also promote the devices available on EE, including the iPhone 5 and the Samsung Galaxy S III Lite and pricing of plans.
EE also claimed the campaign would "dominate every single DOOH site in the UK ... with special bespoke city dominations in the 4G launch cities across banner sites, rail, roadside and digital formats".
The ads, which were created by Saatchi & Saatchi, feature the strapline: "The new network for your digital life." MEC bought the media for the campaign.
Last week Vodafone launched a major press assault to fend off competition from EE, with a campaign which is estimated to be around the £4m mark.
This is the first above the line iteration of EE's new campaign. Until now, EE has been promoting its 4G superfast mobile broadband service through digital, social media and PR activity.
On the day the new EE brand was unveiled, it bought paid-for Twitter promotions, using the #4GEE hashtag. This hashtag appears in the press ads.
While the press and outdoor ads are product focussed, the TV campaign, will be more brand focussed and will feature Hollywood actor Kevin Bacon. The first TV ad breaks this Saturday (3 November).
Follow @shearmans