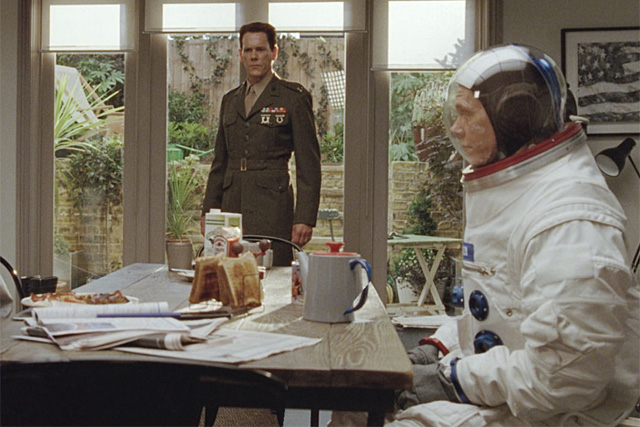 EE will run a multi-channel campaign including a TV spot featuring Kevin Bacon to target Vodafone, which the company believes is the only rival that can offer the breadth of 4G network similar to EE.
Steven Day, chief of brands and communications at EE, said activity will focus on positioning EE as the "best, biggest, fastest and most advanced" 4G network.
Hitting out at Vodafone, Day said: "They spent a lot of time trying to stop us launching our 4G network and all that came to nothing.
"The irony is they could have done it as well but they chose to invest in lawyers rather than their network".
Day's comments came after EE chief executive Olaf Swantee revealed the company would be doubling the speed of its 4G network in the summer to a top speed of 130mbps.
The 130mbps speeds will be rolled out in 10 cities including London in the summer, with other towns and cities to follow over the next two years.
EE hopes boosting the speeds will help it achieve the target of signing up 1m 4G users by the end of 2013.
When asked by Marketing if T-Mobile and Orange would introduce a 4G proposition, Swantee said "at this point we don't plan to expand our product line".
Day added that the "future" of the EE holding company is the EE brand. He said that the company "expects over time" the migration of Orange and T-Mobile customers to EE, as the proposition becomes cheaper due to "commoditisation and democratisation" of 4G.
However, he added that people "still enjoy T-Mobile and Orange services" and as a result of 4G network penetration still only reaching about 50% of the country "there is a place for Orange and T-Mobile for some time to come".
Responding to Day's comments about Vodafone, a spokesman said: "We invest a record £1.8m in our network every day and our customers rely upon us to deliver a great network
"We spent £802m in the recent spectrum auction to secure the widest portfolio of new spectrum to support the launch of our 4G service later this year. We always said we wanted to run 4G on new spectrum, rather than hitting the service we offer existing customers as EE has done."