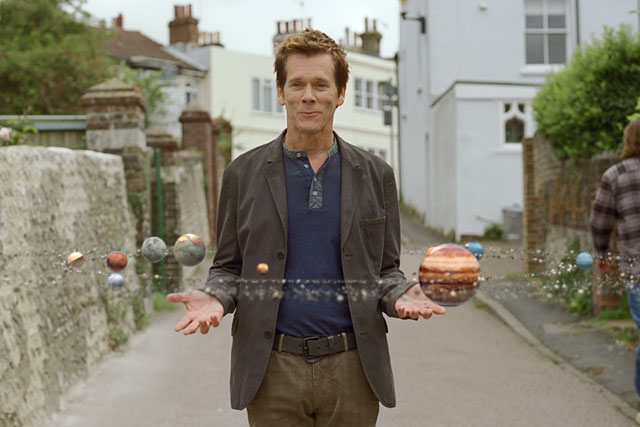 The activity, the first behind the nascent EE brand, will run across TV, press, digital and outdoor. The TV spot will first air during The X Factor on Saturday (3 November), four days after the service goes live.
Created by Saatchi & Saatchi, the ad is inspired by the parlour game 'Six degrees of Kevin Bacon', which posits that all film-industry figures can be connected with the actor in six steps or fewer.
The ad shows how he is linked to several actors, from fellow star Tom Hanks to Coronation Street character Ken Barlow.
It will be followed by four other TV spots, also featuring Bacon, which will air beyond Christmas and into 2013.
EE marketing director Spencer McHugh said it would reveal more products and innovations next year.
CLICK TO ENLARGE IMAGES