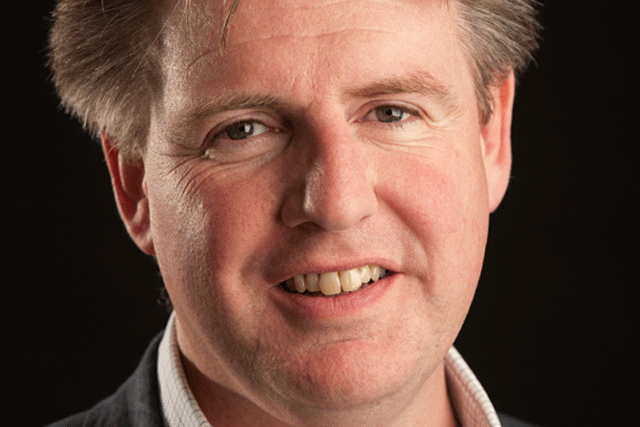 Everything Everywhere, the parent company of Orange and T-Mobile, today revealed it has change its name to EE and plans launch a consumer brand of the same name in the coming weeks.
EE will be the banner under which the company launches the UK's first 4G mobile service and a major launch campaign is expected in October.
Marketing took the chance to put its questions about the move to EE's chief of brand and communications Steven Day and director of brand Spencer McHugh, as well as Ije Nwokorie, managing director of Wolff Olins, which designed the new brand.
Why launch a new brand when you have such brand equity with Orange and T-Mobile?
Steven Day: There are a couple of reasons. First one is that Orange and T-Mobile are long established – they've been kicking around for 17, 18 years now. They are quite well-rooted in mobile communication and we know from experience that trying to stretch these brands into other markets is quite difficult. So we have taken the strategic decision to create a new brand instead.
The new brand, from the off, is a much bigger brand in terms of its breadth, reach and ambition. It is not a mobile brand, but a digital communications brand, with possibilities that are arguably easier to get to than from an existing brand.
The other reason is, commercially, despite the very good success of Orange and T-Mobile over the years, they are only attracting a portion of the market at any one time. We have got the biggest market share, but there are some customers we know aren't attracted to those brands. So having another choice, means we can attract those customers in a way we can't with our existing brands.
What is EE's brand positioning?
SD: It is about enablement, doing things you couldn't before and showing people how to do those things. It is about this sense of superfast - being able to do things rocket-fast quickly, and other propositions we will be announcing shortly are unique and differentiated.
Beyond 4G, what does the EE brand stand for?
SD: If you look at how mobile communications work today, it's grown out of voice and text and the internet now. But 'the internet of things' is an emerging area in the market – like using technology to control temperature in your home from your device. We are going to launching be some new stuff with this technology, very quickly and very soon. This brand allows us to offer those services, easily and legitimately, under a new banner.
How is this new positioning reflected in the branding?
SD: The most fundamental thing that differentiates it [EE's branding] from our stable of brands, and most others in our sector, is the logo moves. It's interactive, it invites you in, as opposed to broadcasting at you, which is typically what happens with more traditional brands. This is about participation.
If you look at Orange's brand, the box which that represents the brand is static. The brand announced today changes – you can touch it, press it and it will interact around you.
Ije Nwokorie: There are two notions that underpin the construction of the brand. The first is the particle – it is worth thinking of the logo as a freeze frame. These particles move around, into the EE shape. Take the abstract of technology, 4G and networks and make it real and tangible – the brand is an expression of that.
In a fiercely competitive market, inhabited by many well-loved brands, how do you expect to get cut through with this new brand?
SD: There is going to be one magnificent launch campaign, which will be very different from all you have seen – very commanding and eye-catching. But wider than sharing the story is the experience of what we provide. So 700 stores in the high street are becoming EE branded when the new brand launches in the coming weeks.
What is the marketing strategy for the brand?
Spencer McHugh: One of the most important factors about this brand is it is born in 2012 - it is a digital brand at its heart. We are already up and moving on our social platforms, so what we do is almost as important as what we say with the brand.
Clearly digital marketing and social channels have an important part to play in the launch campaign, so we have been working closely with the likes of Twitter, Facebook and YouTube to bring together the best brains in digital.
Digital will be at the heart of the launch campaign. For us it is less about how much we spend and more about how it behaves in the channels in 2012.
SD: We are really excited about the campaign and are determined to make a big a splash. We aren't revealing spend, but it is going to be very big.
IN: Spencer's point about 'born in Britain in 2012' is a huge point. You've got a society which is one of the most digitally advanced in the world and yet is behind lots of our competitors in 4G. At a time of slow growth, here is something, after the Olympics, that can be a boost to the way we feel and think, and also a boost to commerce and business.
Forget the budgets and channels you use – this will be a big deal in British history regardless.
What are the key differences between the brands?
SD: For EE, consider it superfast, 4G, combined with fibre, for consumers and businesses. It will have a whole variety of propositions which will help differentiate it, and position it as a communications brand in the wider sense. Orange is a mobile brand which comes with inclusive rewards as standard, such as Orange Wednesdays.
T-Mobile is a brand we have been changing over the past 12 months, positioning it more strongly as a value brand. We have enjoyed huge success with the Full Monty campaign, which is about simple, straightforward, good value.
Are there plans to wind down Orange and T-Mobile?
SD: No. Activity around Orange and T-Mobile will continue. We are a company offering a multi-brand choice to the market and our customers can choose any of those brands. Orange and T-Mobile customers can move across to EE or stay with the brand they are on.
A lot of people will want to buy into EE because of 4G but if you live in part of country where you will not get 4G for a while, you might choose to join Orange or T-Mobile.
It is something which has been much speculated, and we are saying, for the moment, this is what we are doing.
There has been strong criticism over Ofcom's decision to grant EE the right to roll 4G ahead of competitors. Does its decision give you a huge advantage?
SD: Our competitors could have done this as well and we think it is rather churlish to that they continue to say Ofcom has made a bad mistake because it hasn't. They could have applied for the ability to refarm their existing spectrum.To refarm you need capacity to do it. One of the things they have said is they don't have capacity – that is just nonsensical from an engineering point of view.
One of the other things they have said is there is no ecosystem for the 900MHz spectrum, which they operate on and there is.
There is an operator in Sweden operating on 900MHz today with network and device infrastructure and there is one in Australia. Those operators, like what we have had to do, is go to suppliers in the industry and say they want to launch 4G, can we have the device or network box to do that?
We did all that - that required a positive decision, positive investment and positive action from the company, as well as the request to get regulatory permission. We've not done anything they couldn't have done – they just chose a different route and now they are saying that is unfair, which is ridiculous.
So will this give us an advantage? We hope so.