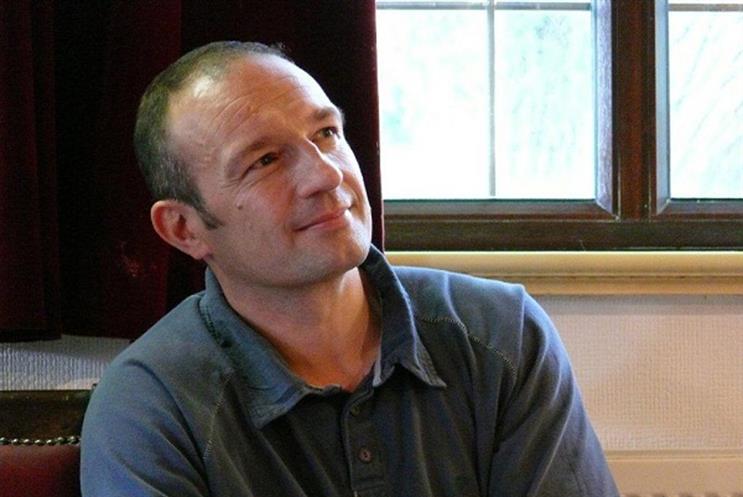 This is evidenced by being the only agency in the UK to hold accreditations for: IPA Platinum (two years in a row); IPA CPD Gold (six years in a row); Investors in People Gold (for the last eight years); ISO9001 across all integrated disciplines as well as holding more effectiveness qualifications that any other agency. This acts as a guarantee for clients that they conform to the highest industry standards and they work with talented, passionate and professional people that are at the forefront of industry.
In order to continue this drive for effectiveness, Hunterlodge is looking for an outstandingly talented Head of Media. Antje Derks, careers content editor at Brand Republic Jobs, sat down with founder and CEO, Rob Hunter, to get under the skin of the agency and find out what they are looking for in their ideal candidate.
What makes Hunterlodge special?
With a vision 'to prove beyond doubt that we are the most effective agency in the UK', we are fanatical about setting clear objectives, metrics and KPIs and ensuring every campaign we work on delivers clear payback and strong ROI for our clients.
Our commitment and dedication to quality, learning and development is continuously applied to our work. We believe that everything we have done previously, all we have learnt and all the training we have attended has led us to this moment. Our vision is to become the most effective advertising agency in the UK by 2015.
What are your core values?
Here at Hunterlodge we have four core values that we measure everything against.
Firstly, we are 'thrilled by advertising'. We are all excited to be working in our industry and therefore, everyone here is highly engaged in everything they do. Secondly, we have an 'unquenchable thirst for knowledge'. This defines who we are. The world of advertising is constantly changing and as such we feel it is imperative to keep ahead of the learning curve. We are renowned for being the most highly qualified agency in the UK. We invest heavily in continuous professional development, because my passion is my people. Our third value is 'We refuse to lose'. None of us is prepared to accept defeat. We employ warriors with drive, ambition and a fantastically positive outlook. Last but not least, our fourth value is 'Back each other'. We are a small agency – thirty in total – but we all work together as a team. We believe that the sum total is greater than the individual. I call it the generosity gene. It is that innate ability to put the team first rather than oneself and being able to accept and act upon constructive criticism.
What is your culture like?
Our culture is defined by our drive for effectiveness underpinned by the core values I mentioned earlier. As well as our comprehensive experience in advertising and marketing, we believe that it is our dedication to training and development that allows us to create the most effective solutions for our clients. Creativity is an intrinsic part of our culture and our team is devoted to innovation and excellence. We encourage clients to get involved, share and discover new insight in order to develop the most appropriate and effective solution. Whether it's taking part in our professional development programme or a brainstorm session, everything is about getting closer to your customer to produce fantastic results.
So, what does your ideal Head of Media look like?
Our ideal Head of Media has to tick all our core value boxes as well as being incredibly well-versed in the digital landscape. They need to have a deep understanding and knowledge of how to implement integrated campaigns and how paid, earned and owned media inter-links. As I mentioned, my ideal candidate will have the 'generosity gene', thriving on the success of their team.
Because the department is currently quite small – two reports – we need someone at the top of their game, with a big background, but who is prepared to get their hands dirty – taking an active role in strategy and planning and who is able to present at the highest levels.
Aside from the very generous salary, what else can the successful candidate expect?
We are a very social agency and strive to create a great working environment for our staff. We have two official parties a year, as well as an unofficial outing on the last Thursday in the month. On top of this, we have our hugely popular 'Thirsty Thursday' where I contribute towards the weekly beer and peanuts budget!
We also have a range of bonus schemes – so if you bring in some new business or up-sell capabilities you get a percentage for the first year. As we have already stated, we invest more per head in CPD than any other agency and we offer 23 days holiday with an extra half-day for every two months you are not ill.
Staff benefit from gym membership that is right across the road from us. We also have a unique appraisal system held on a monthly basis. Managers set clear, quarterly objectives that are smart. We review everything from our values, health and safety to work-life balance. We want to know our staff and make sure everyone is happy and working hard. We are also open to flexible working. I am a great believer that if the job gets done to the highest standard, then no-one needs to be clock-watching or hour counting.