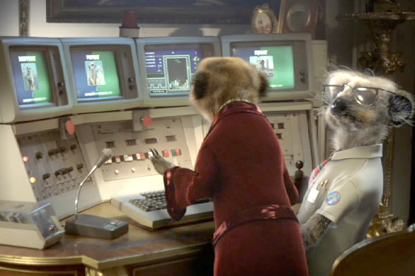 The agency won the business following a pitch against two other undisclosed shops, in a process handled by the AAR.

EHS Brann will be responsible for handling the CRM and eCRM activity for the price comparison website, as the brand looks to increase its efforts to retain existing customers.

Comparethemarket.com saw a large increase in new users during 2009 thanks to a successful advertising campaign created by VCCP.

The campaign introduced Aleksandr the meerkat as a new brand ambassador, and included a series of TV ads as well as high profile digital and PR activity.

Following the success of the campaign, Comparethemarket.com is now keen to use eCRM to build stronger relationships with the new users that it has acquired.

Last weekend, the price comparison website launched the latest TV spot in its Comparethemeerkat.com campaign, which featured a motion picture showing how Aleksandr Orlov travelled from his native Africa to his new home in Russia.

The ad marks the first time in the campaign that Orlov is shown outside of his Russian mansion.