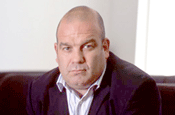 Spicer replaces Gary Brine in the role, and will be responsible for ensuring that the MCCA provides practical support to its members in training, development, legal advice, procurement and new business services.
Brine, who left his position as chief executive of Gyro late last year, stepped down from the MCCA board citing the need for the body to have a chairman who is still also an agency head.
Spicer has more than 20 years in the marketing industry, holding senior positions at both Arc Worldwide and EHS. He has worked with a number of major clients, including Diageo, Warburtons and Procter & Gamble.
Scott Knox, the managing director of the MCCA, said: "There are big challenges ahead for our members, so its essential that they can be led by an experienced agency head who is facing the same challenges. I know the board is grateful to Gary for all he has done, and will join me in welcoming Mike to the new role."