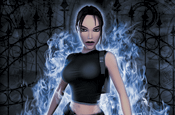 The review has been called following the decision of MPG, the incumbent on the business, to resign the account.

MPG has worked for Eidos since January 2006 and was initially hired to handle media to support campaigns in UK, France and Germany to support the launch of Lara Croft games.

Eidos is in the process of putting together a shortlist ahead of a pitch for the business.

It was acquired in 2005 by the gaming group SCi Entertainment, which recently announced a cost-cutting programme and launched a share offer to generate £60 million to fund new games and marketing campaigns.