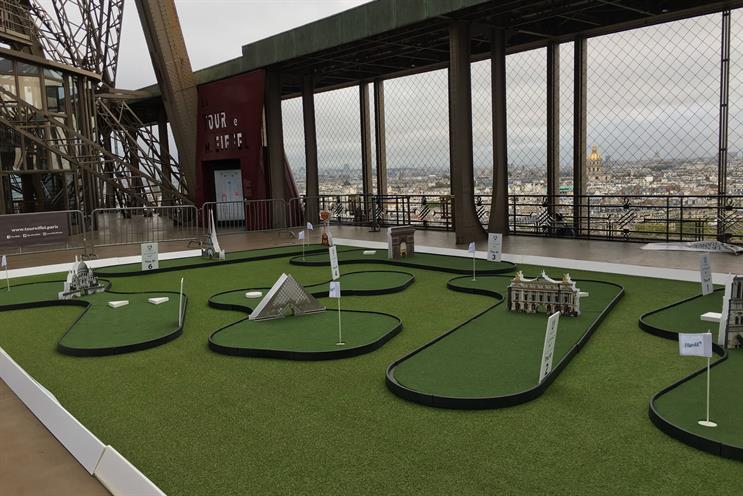 The activation by Provision Events is aimed at getting people "in the mood" for the tournament in 2018, in which a European team of golfers compete against their rivals from the US.
Visitors can play a short game on the viewing deck of the landmark. It has a Parisian theme with obstacles showing the different attractions the city has to offer, such as the Louvre and the Arc de Triomphe.
Olivier Denis-Massé, marcom director of the French Golf Federation, said: "This is the first time the public will be able to play in such an iconic place. We're happy to give so many people the chance to try golf, know more about the Ryder Cup and keep golf in mind for the coming year. Maybe a winner of a next Ryder cup will get his first shot this week."