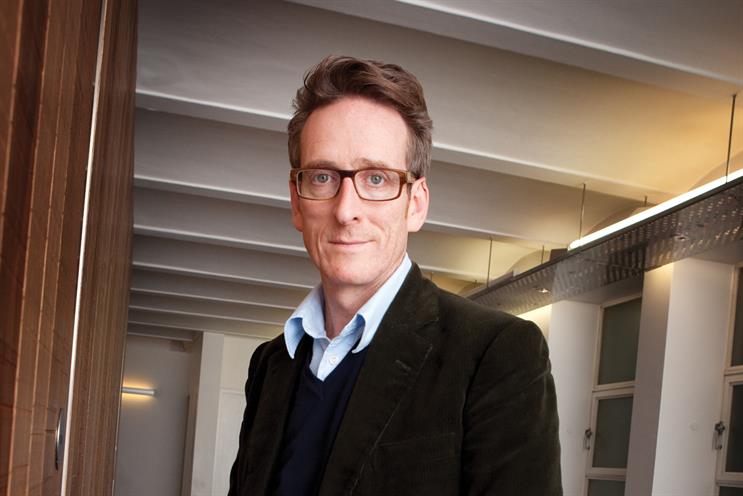 Let's start with the basics. You can't impose integration from the top down; it has to start from the bottom up. This is something that has huge implications for the companies you work for, for the discipline you work in and for your personal career choices. Don't look to management – by definition, they don't know what they are doing. And, in particular, don't look to the manage-ment of management – they are inherently even more clueless. Anyone remember Publicom?
Why do I say this? Why am I anti-management? Because, if you're not doing something these days, you're getting in the way. All the success stories I know of involve small, motivated groups of people who have been allowed to get on with the things they do well, who have been deliberately under-managed.
So, here are my eight lessons of integration.
1. In the new integrated reality, authority is earned by what you do, not what you manage
Tomorrow's leaders will have a hands-on role at the heart of the team. Like directors or producers, they will be motivated to keep out of management, not clamber into it.
2. Don't think structure, think culture
Integrated working won't happen unless the environment is conducive to it. This demands the brutal crushing of snobbery and petty vanities. Does the designer see himself as superior to the art director? Does the art di­rector see herself as more important than the CRM guy? Does the digital team rate the account team? If the answer is no, you will always face an uphill battle. That's why, at VCCP, we started with a set of ten founding principles – which all relate to the culture and demeanour of the agency.
3. Hire talented people who are willing to muck in
Because of their scarcity, talented people have less reason to be co-operative than untalented people. Therefore, collaboration only works if the talent wants it to. We have to be honest – integration isn't necessarily to the short-term advantage of an individual creative. The old-school prima donna struggles with this, as does the newer variety. Collaboration means shared responsibility, co-creation and zoo advertising – this can drive some people mad. If so, don't pretend you can collaborate.
4. The client is a partner
There's no two ways about it: if you want to deliver integrated working and collaboration, you have to have the client in at the rock face. There can be no arm's-length relationship. This was true ten years ago, even before brands became publishers and started to own most of their media. It is now inescapable.
5. You can't collaborate if you don't know who you're talking to
These days, knowing who you're talking to is more important than knowing what you're talking about. But how often do we sit in multidisciplinary meetings and fail to introduce ourselves, fail to be on first-name terms, fail to really know each other? No-one is perfect, but you can be better or worse at this. One thing we do at VCCP is have an online game called "Who Dat?", where random photos of agency staff appear and you are given a choice of three names – after ten photos, you are given your score.
Integration has to start from the bottom up. Don't look to management - by definition, they don't know what they are doing
6. Focus on ideas, not campaigns
I know this is a bit of a cliché, but it's getting truer and truer. Although we all say we're idea-driven, we can still be guilty of falling back towards the formats, platforms and vehicles that are most familiar to us. We can quickly make media assumptions and miss out on opportunities. Again, it's quite clichéd but, at VCCP, we find that we increasingly use idea boards to present work, long before we get to any specific format; this tends to mean we can be more media-neutral.
7. Define the idea in a short sentence (or less)
In a world where everything has become more fragmented and more diffuse, strategies have to be ever-more singular and defined. An idea has no chance of cohesion if it is vague at the start and can't be condensed into a simple, short sentence – or, even better, a word or two.
8. Integration is personal
To deal with all the complexity above and reduce it to simplicity, you have to be comfortable with ambiguity and open to change. You need to be willing to learn new skills, be open to new ideas and knock down defences rather than build them up. Many of these things can fight against our inhibitions, but there is a silver lining. According to Maslow, the happiest, most self-actualised people are those who are most open to change and who are most capable of making new connections. Integration, it seems, is good for you.

Charles Vallance is a founding partner at VCCP