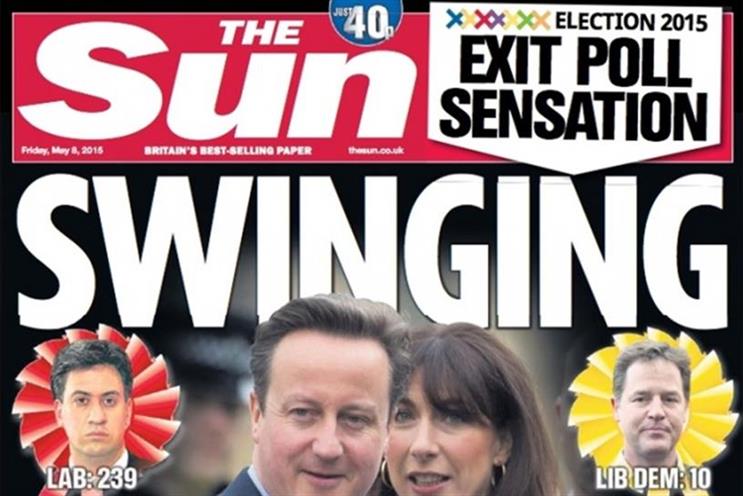 On Wednesday this week the Electoral Commission published the details of money spent by political parties on General Election 2015. This data was released, coincidentally, on the same day Sir Lynton Crosby gave a public lecture about the features of political success.
This heady mix of fresh quantitative and qualitative research has allowed for new insight into how the Conservative Party confounded the polls and won a majority in May last year.
It pays to listen
One of the most telling moments in Crosby's lecture was when he claimed "Labour did not spend enough on opinion polling" and "relied too much on public polls".
Labour spent £561,000 on services provided by US pollster Stan Greenberg, whilst the Conservatives paid £2.4 million to Crosby's firm. Indeed, Labour spent only 7.7 per cent of their budget on market research and canvassing, compared to the 30.1 per cent invested by the Conservatives.
Put simply, the Conservative Party had a significantly better idea about what their audience cared about and the sorts of messages that they might find persuasive.
Tom Edmonds, who led the digital campaign for the Conservatives and has since set up digital consultancy Edmonds Elder, told me that the operation concentrated on "identifying the people the party needed to communicate with and serving them with specifically designed content".
Edmonds contrasted this with the "spray and pray" approach of Labour, who – days before polling day – sent a nationwide mailshot to 10 million+ homes with the exact same message.
The media mix
The Conservative Party spent more on Facebook (£1.2 million) than it did on outdoor advertising (£1.14 million). As political billboards are such a big part of British election history, this is significant.
Historical significance aside, however, the investment in these channels is unsurprising as it represents sound political strategy. Both outdoor and Facebook media can be targeted at a constituency level and deliver messaging in an impactful way.
It is hard to defend the Labour Party's media buying approach. Why the Labour Party decided that spending £53,000 on a single full page ad in the Financial Times – targeting the City to whom it had made its disdain perfectly clear – whilst only investing £16,454 on Facebook is completely beyond me.
Indeed the Labour Party only spent 7.6 per cent of its £12 million+ budget on advertising, the lowest proportion in modern times. By comparison, Tony Blair's election winning machine spent 45.9 per cent and 29.5 per cent of its election war chest on advertising in 2001 and 2005 respectively.
DM remains the weapon of choice
There's one thing that both Labour and the Conservatives did agree on – along with pizza delivery companies and minicab services – and that was the importance of direct mail.
Labour spent an incredible £7.3 million (61 per cent of its budget) on what the Electoral Commission disdainfully calls "unsolicited material", whilst the Conservatives spent £4.3 million (27.7 per cent of its total).
But can you remember reading a single news article about the quality or content of the parties' leaflets?
Philip Cowley, a leading political academic, has claimed this as further evidence of "Cowley's Law", which he describes as the "inverse relationship between the importance of any election campaign technique and the amount of media coverage devoted to it."
Edmonds defended the practice by pointing out that whilst search advertising can be expensive ("bidding on terms around 'pensions' or 'tax' is pretty pricey") and banner ads ignored, direct mail is always "in someone's hands, at least as long as it takes them to walk from the letterbox to the bin".
When you consider this fact and then reflect on the probable correlation between "people who read leaflets put through their door" and "those likely to vote", the sums spent on direct mail seem entirely understandable.