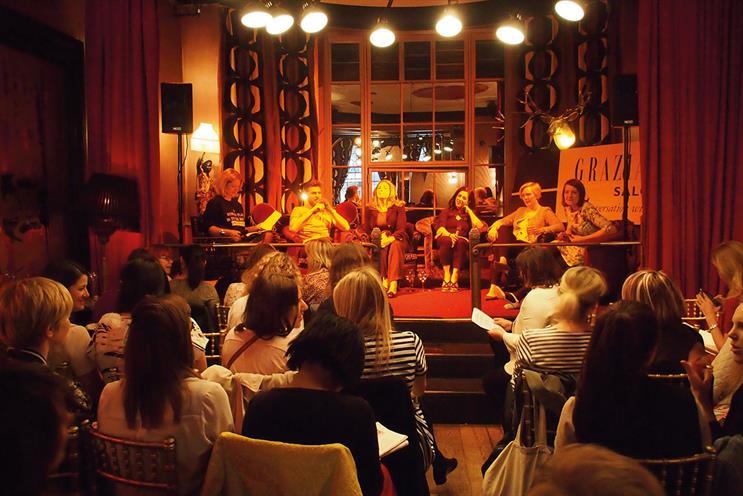 As what promises to be the most media-saturated election of all time draws closer, talk at this month's Grazia election debate was of making the vote compulsory for 18-year-olds, having a box that says "none of the above" on the ballot slip and ensuring there are more women in parliament.
According to Bauer Knowledge's study The Millennials Chapter, 67 per cent of millennials find it harder than ever to find a desirable job and 42 per cent struggle with their finances, making them focal points in this election.
Researchers asked 2,000 millennials to review ads and media brands, keep diaries of their media consumption and write "love letters" to their favourite brands. It paints a picture of a generation who are overwhelmed by the amount of information available and yet lack a concise outline of the differentiation between each political party. Millennials like to be heard, but they aren't necessarily making the connection between the need to engage with politics and the issues affecting their lives.
Online is the central hub of information and communication for many millennials, making it a crucial tool for any brand or political party wishing to engage with an audience on a more personal level. As Rick Edwards said about online voting at the Grazia debate: "It's not a case of if but when." Brands need to take advantage of the reach and influence social media and other online platforms have on this demographic.
The Kiss "use it or lose it" campaign has been asking listeners why they are voting via these channels. It has also used regular listeners, celebrities and sports stars to educate the audience on how they could use their vote to make a difference to their lives.
Millennials are a varied group of people who care about issues, have opinions and want their voices to be heard. So what can brands do to appeal to them? Some segments prioritise entertaining content over news – so brands have an opportunity here to reach that audience.
If your audience trusts what you are saying, brand loyalty will always be high
Brands and media owners taking a political stance on the election run the risk of negativity. The starting point should always be to please your target audience. Conduct research, try new things or simply ask a sample of your target audience for their thoughts and opinions.
Heat recently interviewed David Cameron. Not normally a famous face our readers would associate the magazine with, but it wasn't a standard political interview either, because that's not what our readers are looking for. We used celebrities to ask questions such as: "Who would you most like to have a selfie with and why?"
Popularity and engagement won't happen overnight. Brands and even politicians must balance the combination of long-term engagement with reactive or tactical campaigning as events occur. This is where trust can play a big part – if your audience trusts what you are saying, brand loyalty will always be high and long-term engagement will stem from that.
With the polls seemingly changing every day, the outcome of the election is far from clear. This period of uncertainty will no doubt mean that trust will grow in importance, putting relevant and entertaining content at the heart of the media battleground.

Krissie Ford is the head of client development at Bauer Media